Tribute to Fred Link - 3BVA, W2ALU
October 11, 1904 - June 18, 1998
Fred owned a company that manufactured two-way radio equipment for police and fire communications throughout the USA and abroad. The state of Connecticut commemorated Mr. Link as having the first FM Police radio communications system world wide.
Please read the tribute to Fred Link by W8SU!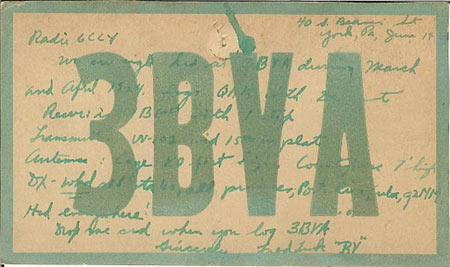 3BVA 1923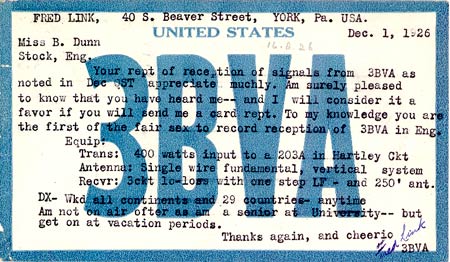 3BVA 1926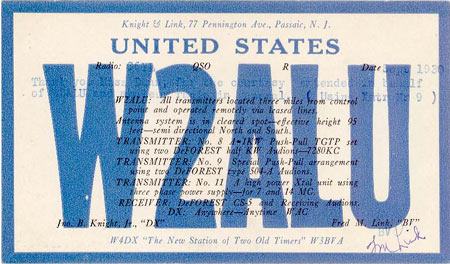 W2ALU 1930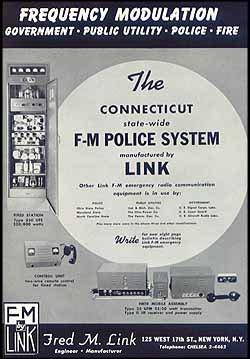 Tribute & ad courtesy of W8SU
1923 QSL Courtesy of W6ANF
Other QSL's K8CX Collection
---
This site is copyright © by K8CX of Paradox Design Group (PDG).
All Rights Reserved. All art, photos, and html is property of PDG.