Tribute to Robert W. Squibb - 8BQL, 8AOU
June 19, 1908 - September 25, 1975
Bob was a retired metallurgist and assistant superintendent of operations at Zanesville, OH Armco Steel Plant.
Please read his tribute by W8SU!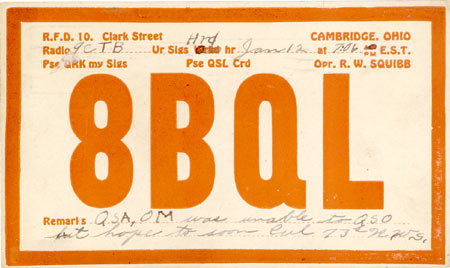 ---
This site is copyright © by K8CX of Paradox Design Group (PDG).
All Rights Reserved. All art, photos, and html is property of PDG.