Here is some info on the Chair Warmers' Club
Part 2
Please read part 2 info by W8SU!
Read part 1 for more info!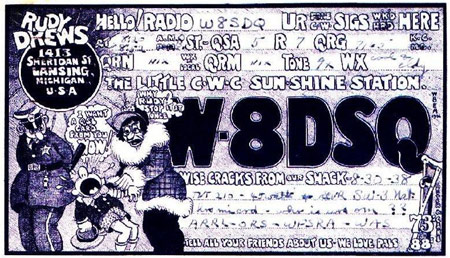 Rudy Drews, W8DSQ, a CWC member.
QSL & info courtesy of W8SU
---
This site is copyright © by K8CX of Paradox Design Group (PDG).
All Rights Reserved. All art, photos, and html is property of PDG.