Tribute to SWL Claude Humphrey
Claude was a Chicago land jazz and Dixieland drummer at the Green Mill in Chicago. He was also interested in SWL and radio.
Please read his tribute by W8SU!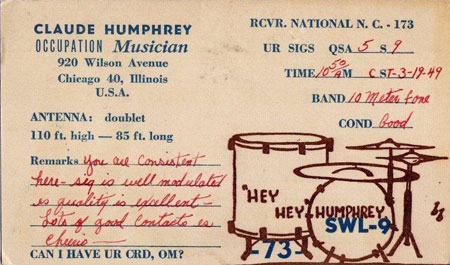 Tribute courtesy of W8SU
QSL from the estate of W5LAJ
---
This site is copyright © by K8CX of Paradox Design Group (PDG).
All Rights Reserved. All art, photos, and html is property of PDG.