Tribute to Princess Muna al-Hussein JY2
Princess Muna was the second wife of the late King Hussein of Jordan JY1. She converted is Islam and remains there till this day.
Please read her tribute by W8SU!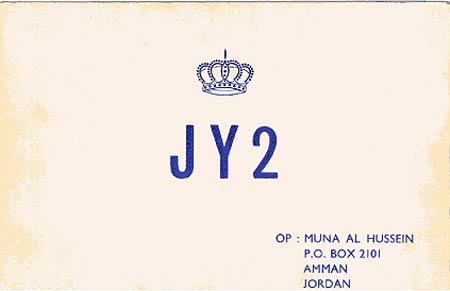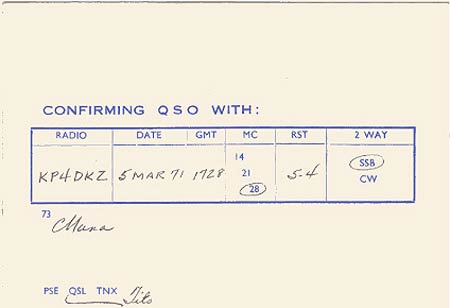 QSL courtesy of KP4DKZ
Tribute courtesy of W8SU
---
This site is copyright © by K8CX of Paradox Design Group (PDG).
All Rights Reserved. All art, photos, and html is property of PDG.