Tribute to Dorothy Meyer Strauber - K2MGE
1921 - May 25, 2007
Dot was an early contester and co-founder of the CQ WPX program. She was an active ham operator and one of the founders of the Single Sideband ARA.
Please read her tribute by W8SU!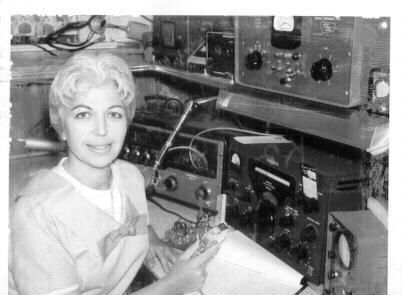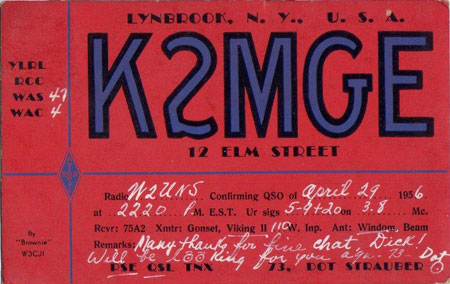 Tribute & photo courtesy of W8SU
QSL from the estate of W2UNS
---
This site is copyright © by K8CX of Paradox Design Group (PDG).
All Rights Reserved. All art, photos, and html is property of PDG.