Tribute to David R. Collingham - WN6KTF, WB6KTF, AA6DC, K3LP
October 3, 1958 - January 5, 2018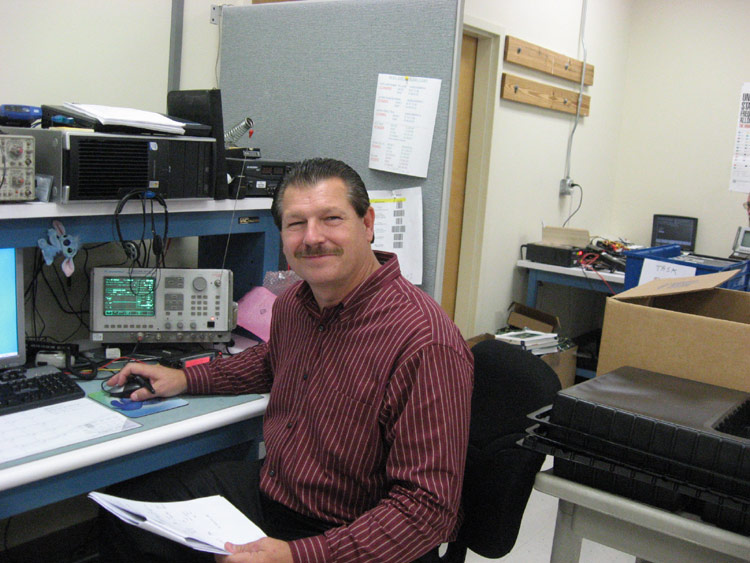 David had been on over 70 DXpeditions, visited over 100 different DXCC entities, operating from 62 of them. He was a leader or co-leader on over 14 major DXpeditions. He was inducted as a member of the CQ DX Hall of Fame in 2014. In addition, he activated Most Wanted DXCC Entities; 8 of the Top 10 and 16 of the Top 50. Over the last twenty years, he had supported numerous youth education and development projects, and youth sports.
On Friday, January 5th, 2018, David let his dog outside. David later took his truck to search his 25 acre property when his dog did not return. David found that his dog had fallen into an icy pond that adjoins his property with another property.
David made the heroic decision to go into the pond to try to save his dog.
After some time had passed, David's wife Rebecca went looking for him. She found his truck at the pond and called 911. Fire personal recovered David's body as well as his dog. Efforts to resuscitate him were unsuccessful. David lived his life bold, courageous, and heroically and he died trying to save his beloved dog. He will always be a hero in our hearts.
RIP David R. Collingham, age 59.
Paul Ewing, N6PSE
---
David was a good friend of mine. We would get together most years at the Dayton Hamvention. David was a fun and interesting guy to talk to. He would always make you feel important. We would talk about his many travels and DXpeditions. We were both DXers at heart. I had QSO's with him on several of his DXpeditions and also from his home in MD. There are several sound clips from his many DXpeditions listed on HamGallery. Sometimes we would both be at the low end of 40 meter CW trying to work longpath at our grayline.
David was involved in getting young people around the world interested in amateur radio. His efforts were inspirational and went a long way. He opened many doors for the youth of the world.
David was co-leader of the Intrepid DX Group that put on several DXCC entities from places that were dangerous and very hard to get licensed. He was also a very successful business man that ran his own business.
This news makes me very sad and upset. David had many friends around the world. Your presents will be missed at Dayton and on the air.
RIP my good friend,
Tom Roscoe K8CX
---
| Page 1 | Page 2 | Page 3 | Page 4 | Page 5 | Page 6 | Page 7 | Page 8 |
Info courtesy of K8CX, N6PSE, QRZ.com
---
This site is copyright © by K8CX of Paradox Design Group (PDG).
All Rights Reserved. All art, photos, and html is property of PDG.