Tribute to John Perchalski W3DLR, K4IXC
June 17, 1917 - May 14, 2014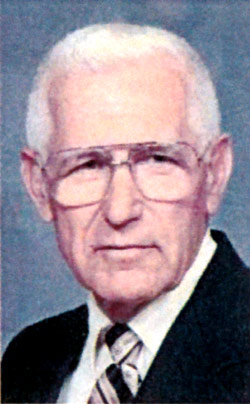 John was a retired Communications Technician for RCA and later worked for the St. Johns Water Management District. He moved to Melbourne, FL in 1956 from Philadelphia, PA and was a member of Our Lady of Lourdes, a veteran of the US Army and the youngest person to get the Amateur Radio Operator License K4IXC. his daughter, Mary Kerce
I want to thank you for including my father, John A. Perchalski (K4IXC), in your tribute page. I am his oldest son, and even tho' I got as far as getting a license (K4KRA) it never turned me on as it did my father. If you don't mind, I would like to add a little to what my sister Mary gave you. Since I spent many happy evenings helping him sort resistors (he was colorblind, so as number one son I was drafted to tell him the colors). Consequently I was privy to more info than the other children. As you are aware, he grew up in the Philadelphia suburbs, and had his ham license by the age of 13 (which makes him young, but by no means the first or the youngest, as the early licenses were W, a numeral (3 for PA), followed by 2 more letters. only when they had run the gamut of 2 letter calls did they go to 3 letter call signs. I'm not sure when that occurred, but in any event he was young and skilled in electronics, and made all his own equipment for many years before moving to "new-fangled" Heathkit gear. When we moved to Florida in the 1950's he was very upset that he would have to give up his W3DLR call sign, and grumbled for years about having to become K4IXC and starting over.
In the 1960s he became fascinated with 2 meter moon-bounce work, and designed his own antennas, which he mounted and maintained on a 75-foot tower in the back yard. He was very excited to work hams in Russia and other Asian countries using minuscule amounts of power. Altho' he loved using a bug and code to communicate, he eventually succumbed to social pressure, and began using a mike, but never did take up computerization. Until his last illness, he never lost his delight in ham radio communication, and had contacts all over the globe that he kept in touch with. his son, John E. Perchalski, MD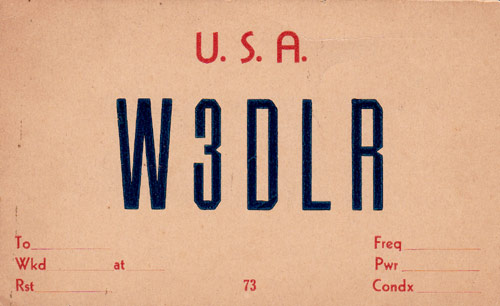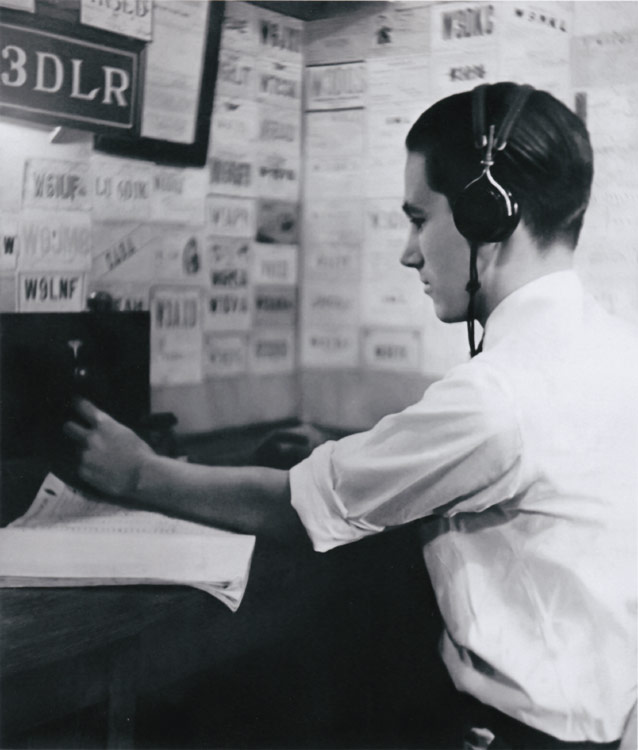 John at age 15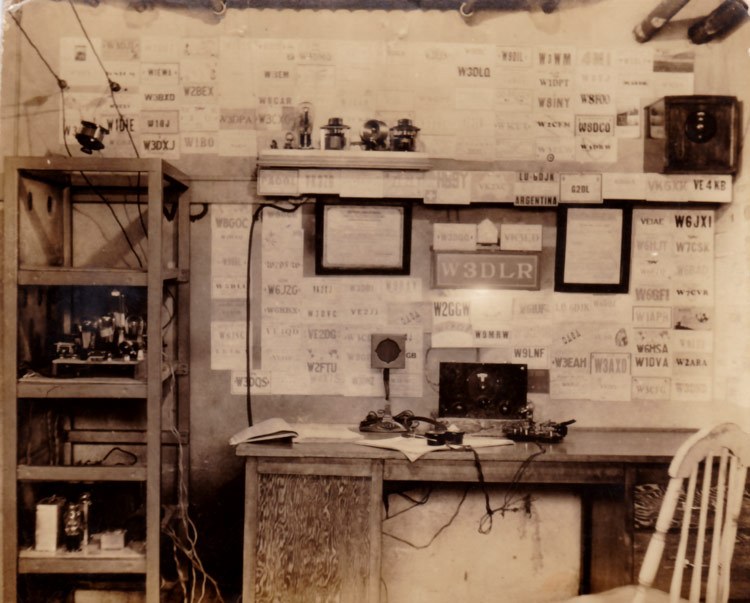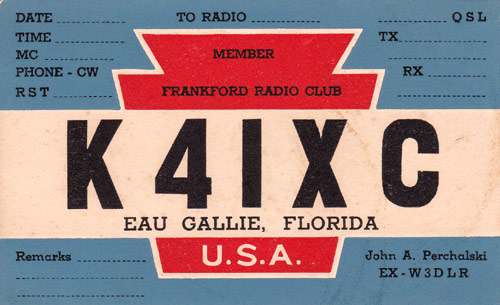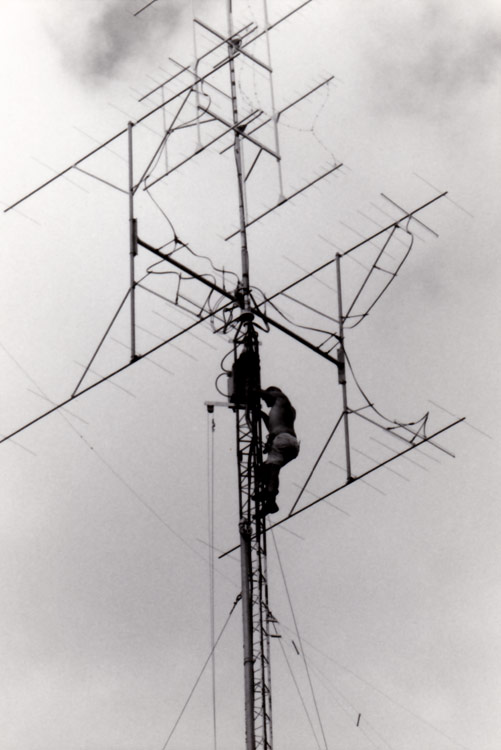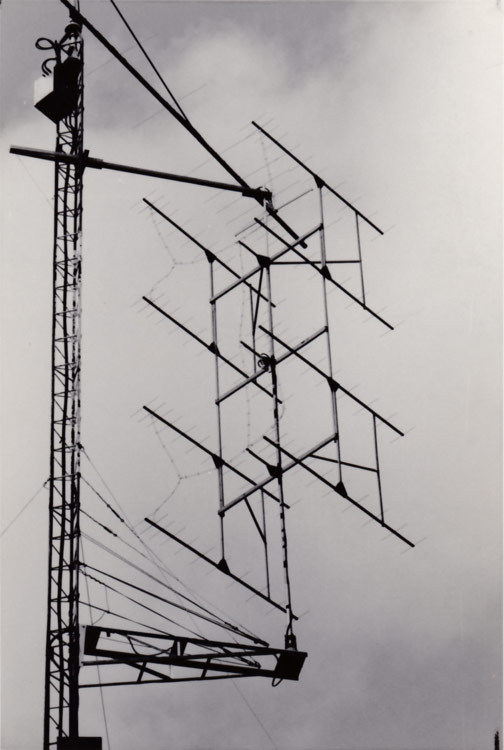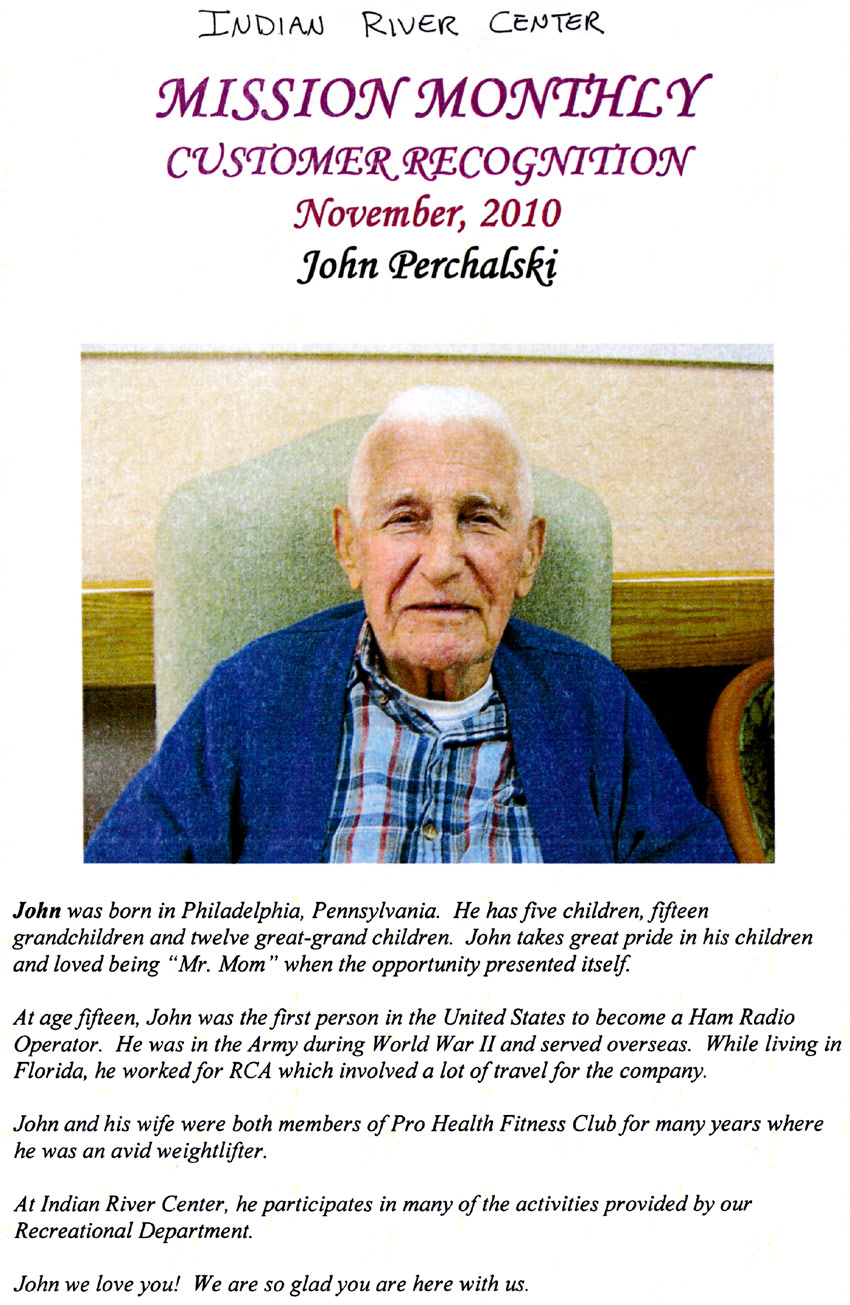 Photos, QSL cards, & info courtesy of his daughter, Mary Kerce
Other info courtesy of his son, John E. Perchalski, MD
---
This site is copyright © by K8CX of Paradox Design Group (PDG).
All Rights Reserved. All art, photos, and html is property of PDG.