Arthur Godfrey K4LIB at Bellevue Naval Research Labs
August 3, 1903 - March 16, 1983
Arthur K4LIB was selected as a Coast Guard candidate for the NRL in Washington, DC. Read the story by W8SU!
Here is some more info by W8SU, W8JYZ!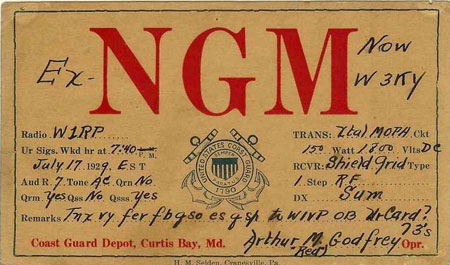 Tribute courtesy of W8SU
QSL from the W8JYZ Collection
---
This site is copyright © by K8CX of Paradox Design Group (PDG).
All Rights Reserved. All art, photos, and html is property of PDG.