Tribute to Stanley H. Byquest 9ABH, W0MBH, K0AST, K8VRM
1904 - January 1986
Stanley Byquest "The Little Giant" K8VRM was an inventor. He developed and sold several unique items. One being a very interesting design on a 40 meter beam.
Read his tribute by W8SU!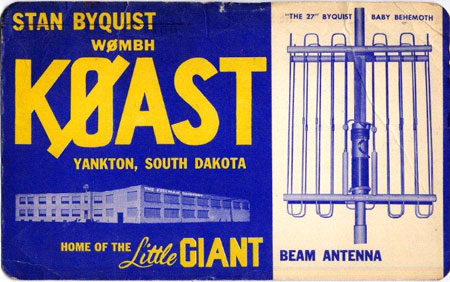 QSL from the estate of W8MTC
Trubute courtesy of W8SU
---
This site is copyright © by K8CX of Paradox Design Group (PDG).
All Rights Reserved. All art, photos, and html is property of PDG.