Paul K. Miller KB8YUN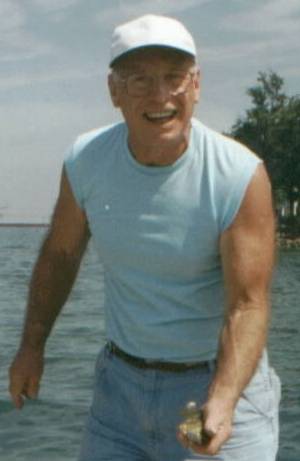 Paul became a Silent Key on October 12, 2005
P.K. was born in New Philadelphia, Ohio in 1926. After graduation from New Phila. High School, in 1944, he served in the U.S. Merchant Marines on hospital ships.
Paul was a hardworking family man. He enjoyed amateur radio, woodworking & fishing on Lake Erie during summers spent at the family's cottage, at Lakeside. He retired from Reeves Steel Co. of Dover, OH in 1988.
He was a kind, gentle and loving man, and always seemed to have time, to help others. His smile and laughter will be greatly missed.
Tribute by Jon Miller (KB8YUN ex. KB8WFT) and family