Tribute to Judith A. Fuller KC9HTT
April 6, 1943 - April 8, 2010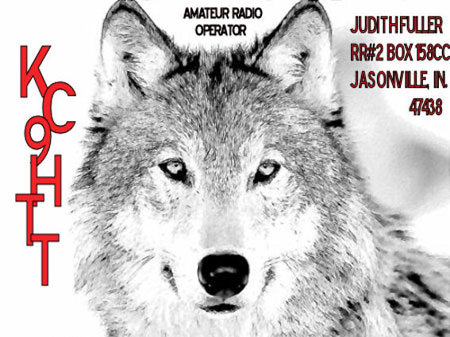 Judith A. Young Boswell Fuller 67, Jasonville, IN, was born April 6, 1943 and passed away April 8, 2010. She was the daughter of Edward and Thelma (Huff) Young of Neoga, Illinois. She was preceded in death by parents; sister, Ruth and oldest son, Darrell D. Boswell. She married Donald D. Boswell on October 18, 1960. Survivors include children, Crystal Maupin, Angela Kinsler of Cloverdale, IN, Timothy and Gregory Boswell of Indianapolis; 13 grandchildren; four great-grandchildren; brother, Thomas Young and family of Neoga, IL; life partner, Keith Jordan of Jasonville. She also married Robert L. Fuller on December 16, 1988. She retired from Dobbs InternationalGate Gourmet. Services will be at 1 p.m. April 24, 2010 in Neoga Free Methodist Church. Pastor Steve Massengill, Neoga, IL will officiate. Burial will be in Neoga Memorial Cemetery. Memorial contributions may be made to Swengel O'Dell Funeral Home, 520 Oak Ave., Neoga, IL 62447. Condolences may be sent to the family at: indy_here@hotmail.com. Our mother will be missed by family and friends.
KC9HTT (Judy) was 67 yrs old on April 4,1943 she passed April 8,2010. She was a Mother of 5 children Darrell, Crystal,Tim,Greg & Angie, She was also a Grandmother of 13 & Great Grandmother of 4. She worked for RCA & DOBBS INTERNATIONAL both of Indianapolis,In.She retired from Dobbs in 2002. Her Favorite things to was playing on the computer talking to friends & Emailing or the Ham Radio.
She started out on C.B. Radio a group called The Fud Pucker Trucker. She loved the people she met & talked with on the radio. In 2003/2004 N9UTJ (Keith) introduced her to Ham Radio, Boy did she enjoy meeting people from all over. That was all she talked about who she met & where they were from.She met some really nice people. So I just wanted to thank N9UTJ (Keith) for introducing her to Ham Radio & To all the friends she got to met & talk with she really did enjoy it. She will be missed dearly.
Love you always mom
Angie, Crystal,Tim & Greg
R.I.P Mom & Darrell
Tribute courtesy of daughter Angela Kinsler
QSL designed by and courtesy of Angela Kinsler
---
This site is copyright © by K8CX of Paradox Design Group (PDG).
All Rights Reserved. All art, photos, and html is property of PDG.