The Old Potlickers Group of Trumbull County Ohio
This was a fraternal group of old timers ham operators from Trumbull County, northeast Ohio. Several were from the Warren and Newton Falls area. This was a group of top notch honor roll DXers, 6 meter enthusiasts, very active ham operators that stayed in touch with each other and shared their stories in regular meetings at local eaterys and hamfests. Every member of this group are now Silent Keys!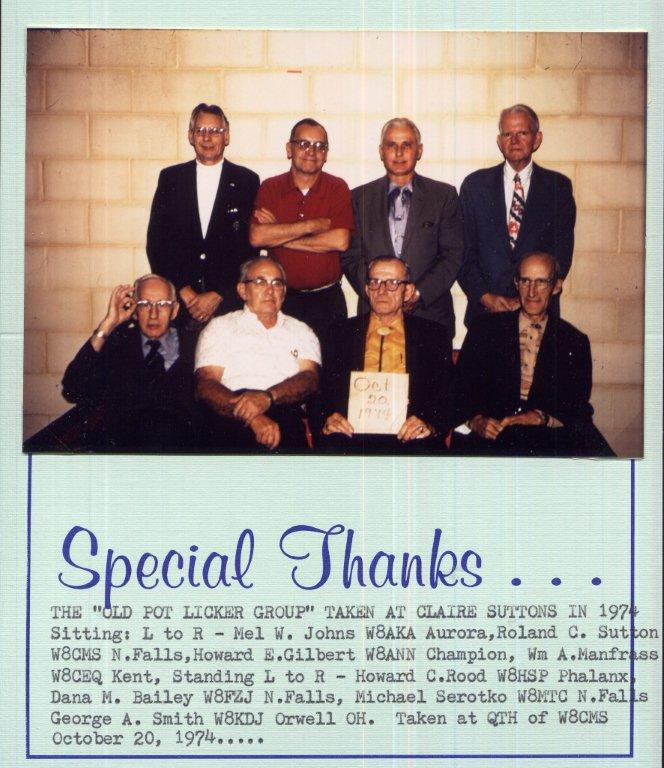 The Old Potlickers Group in 1974
Back: W8HSP, W8FZJ, W8MTC, W8KDJ
Front: W8AKA, W8CMS, W8ANN, W8CEQ
Missing from picture: K8KAE Ed Chopko. Behind the camera, Tom Moore Jr .W8MKE
---
This site is copyright © by K8CX of Paradox Design Group (PDG).
All Rights Reserved. All art, photos, and html is property of PDG.