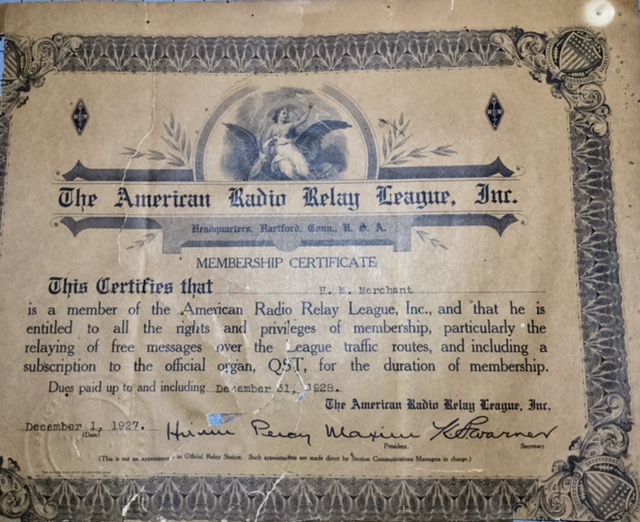 An ARRL Membership certificate dated Dec. 1, 1927, issued to 8CVL H.M. Merchant, Sharpsville, PA.
Notice the certificate was signed by Hiram Percy Maxim!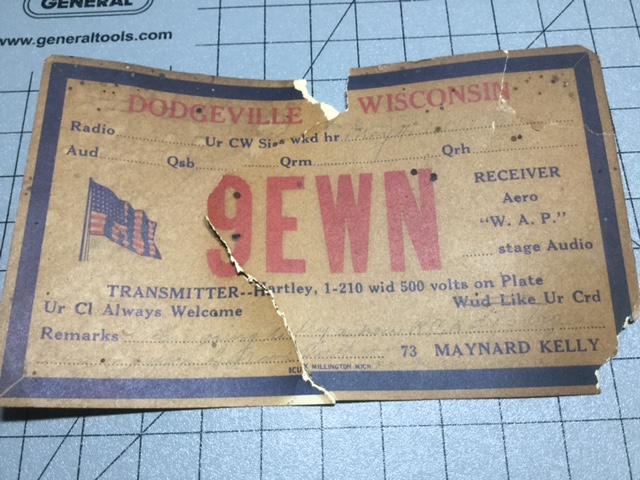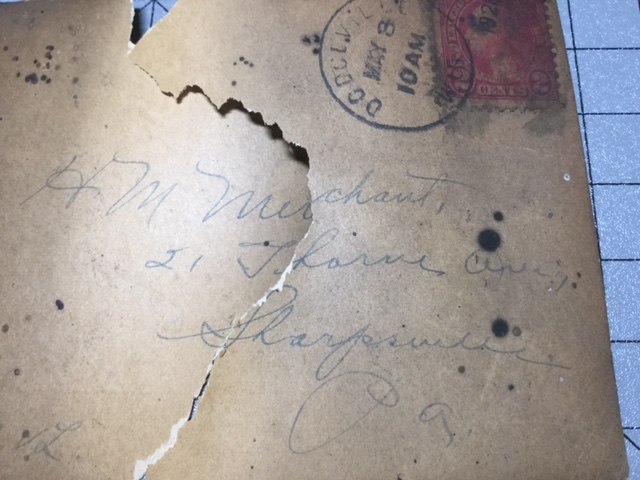 Here is a QSL card sent to H.M. Merchant from 9EWN Maynard Kelly in Dodgeville, WI. around 1927.
Certificate and QSL courtesy of KT3P
---
This site is copyright © by K8CX of Paradox Design Group (PDG).
All Rights Reserved. All art, photos, and html is property of PDG.