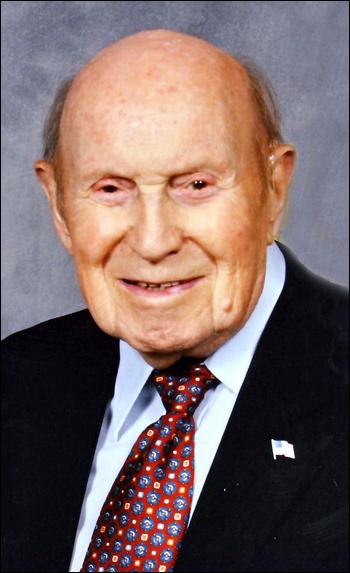 Henry J. Saborsky W3KXI
Decorated POW was pilot, owned radio-TV business


A Mass of Christian burial will be celebrated Monday for Henry J. Saborsky, 166 Oakview Drive, Hermitage, formerly of South Eighth Street in Sharpsville. He passed away at 2:50 p.m. Thursday (11-15-07) in the hospital of Sharon Regional Health System, where he was admitted the previous day. He was 92.

Mr. Saborsky was born July 8, 1915, in Farrell, the eldest son of the late Daniel and Julia Schwartz Saborsky.

He moved as a young boy to Brackenridge, Pa., and was a 1933 alumnus of the former HarBrack (Pa.) High School.

He returned to the area in 1935 and was employed at the former Sharon Transformer Division of Westinghouse Electric Corp., in its quality control department.

During this time, he attended Youngstown State University and Thiel College, Greenville. While attending Thiel, he developed an interest in flying and began taking lessons at Greenville Airport. He obtained his private license by age 27.

Hank, as many knew him, was a decorated war veteran, having served with the U.S. Air Corps in the European theatre during World War II. He began his military career in 1942 as an aviation cadet and trained in California and Arizona before being sent to England with the 466th Bombers Group as a B-24 bomber pilot. He flew 12 missions over Europe before becoming a flight leader in Italy.

On June 3, 1944, during his 48th mission, his plane was shot down and he became a German prisoner-of-war. He was held captive from June 5, 1944, to March 29, 1945, when the POW camp was liberated and he was freed. He was promoted to captain and for his courage and perseverance received the Distinguished Flying Cross and an Air Medal.

Following his honorable discharge, he returned to Westinghouse, where he was employed until 1960. He then started Saborsky TV on Main Street in Sharpsville, a successful radio and television venture that lasted more than 23 years. He retired in 1980.

Henry was a member of St. Joseph's Church, Sharon.

He loved to fly and earlier in his life co-owned a plane and was a member of AOPA (Aircraft Owners and Pilot Association).

He had a lifelong interest in radio, particularly short-wave radio. A ham-radio operator since childhood, he was on the air waves under the call letters "W3KXI" until a few years ago.

Henry was a lifetime member of American Legion Post 162, Sharpsville; and belonged to Sharpsville Service Club.

Surviving are: his wife at home, the former Louise Williams, whom he married Nov. 28, 1946, in St. Bartholomew's Church, Sharpsville; a sister, Regina "Jean" Hoza and her husband Paul; and a brother; Richard Saborsky and his wife Mary Louise, all Farrell; and several nieces and nephews.

Besides his parents, Henry was preceded in death by his daughter, Mary Louise Saborsky, who died of an accidental drowning on May 18, 1974; and a cousin, Robert Saborsky.

The family suggests memorial contributions be made in memory of his daughter to the Mary Louise Saborsky Scholarship Fund in care of St. Joseph's Parochial Grade School, 760 E. State St., Sharon 16146; or Kennedy Catholic High School, 2120 Shenango Valley Freeway, Hermitage 16148.