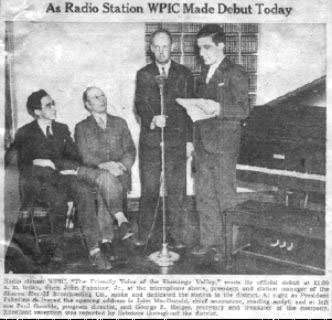 From the first day of WPIC in 1938.
Left to right are Paul Gamble, George Heiges, John Fahnline and John MacDonald (W8MUM).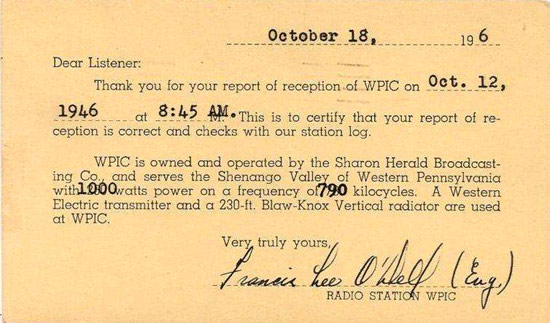 A 1946 Listener confirmation QSL from Radio Station WPIC in Sharon, PA.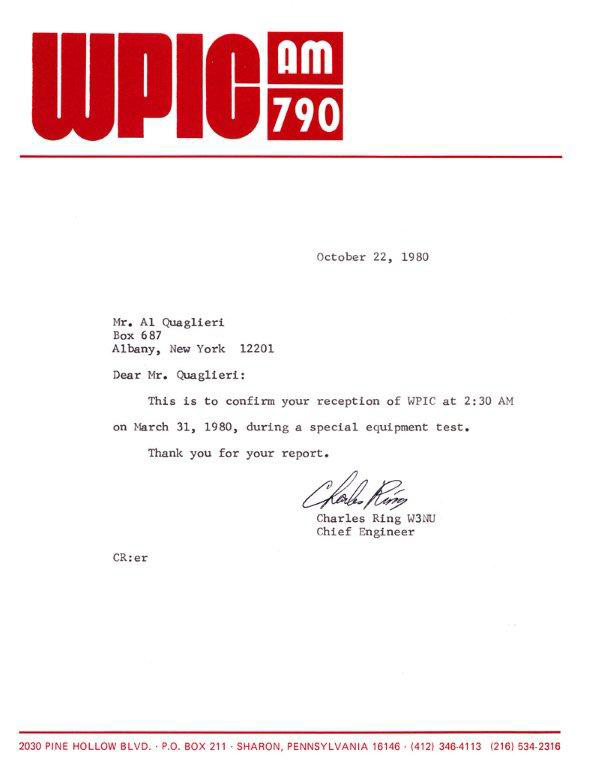 A 1980 confirmation letter signed by Chief engineer Charles Ring W3NU
A 1940 newspaper article reporting that the FCC authorized WPIC to increase their power from 250W to 1 KW.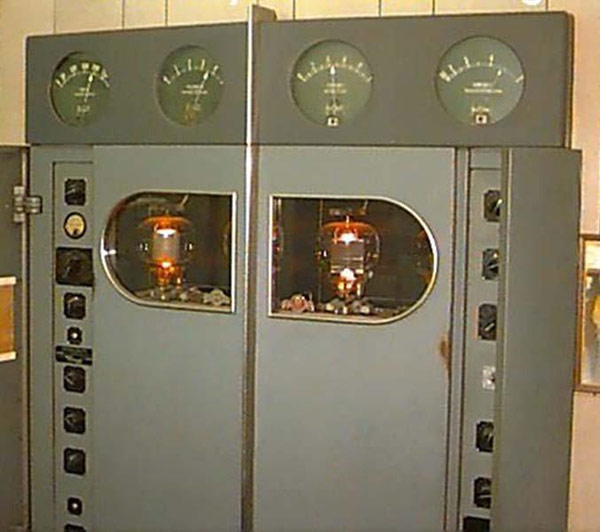 AM Transmitter at WPIC
1st Day Photo courtesy of W8CXO
QSL & Boost Power Article courtesy of W8SU
Transmitter photo, letter by W3NU
Tnx W8SU