A story on Texas Tower Air Defense Radar Stations
Texas Towers were Early Warning Radar Structures manned by the Air Force off the east coast of USA. Please read this interesting story by W8SU!
See photo of tragedy on a Texas Tower!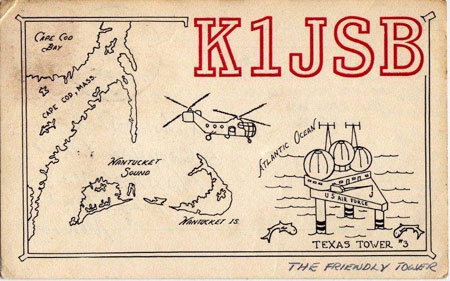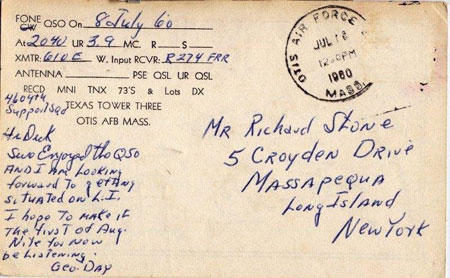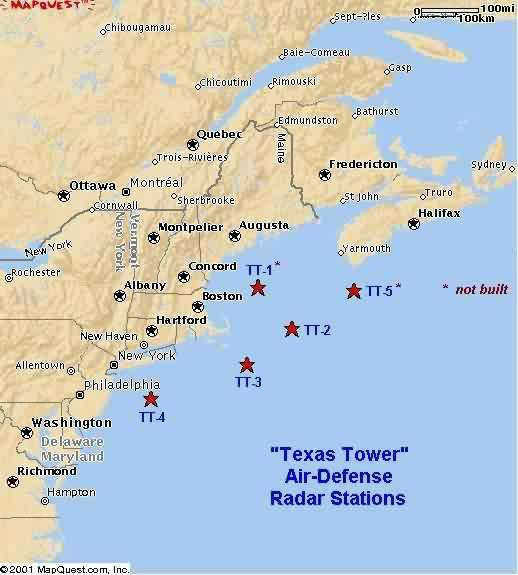 Story courtesy of W8SU
QSL K8CX Collection
---
This site is copyright © by K8CX of Paradox Design Group (PDG).
All Rights Reserved. All art, photos, and html is property of PDG.