Tribute to Olive J. Carroll - VE7ERA, VA6ERA
Olive raised in a seaport city and dreamed travelling the world. I've chatted with Olive in the SOWP yearly QSO party, with always a great signal out of B.C. She has written a good read "Deep Sea YL "Sparks".
Read more of her tribute here!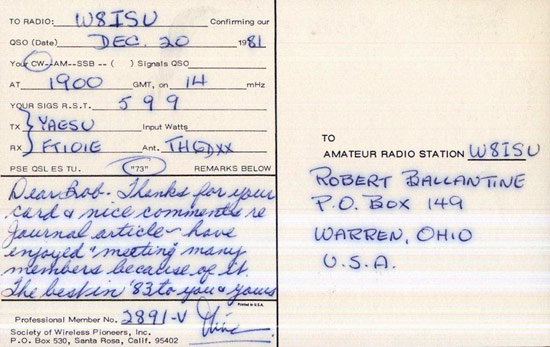 VE7ERA 1981 Canada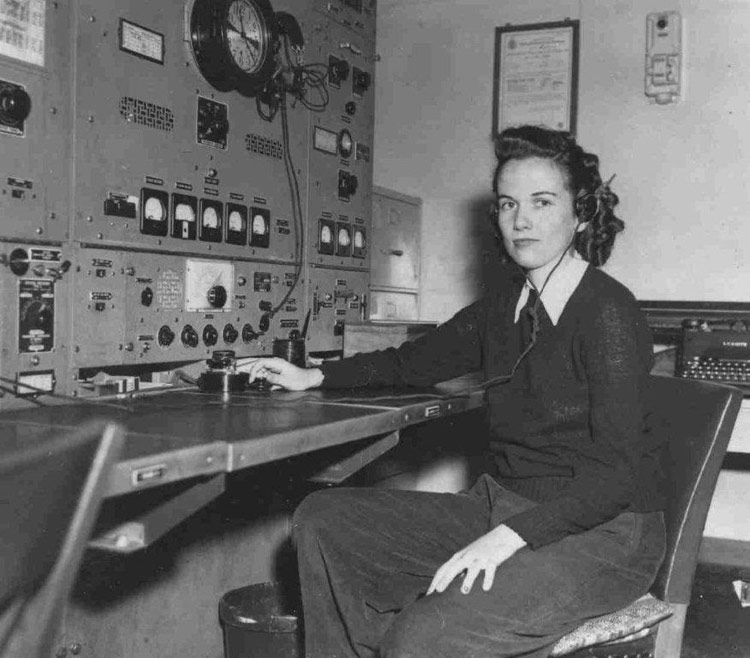 Seated here as Radio Officer on the M/V Siranger (LLMK).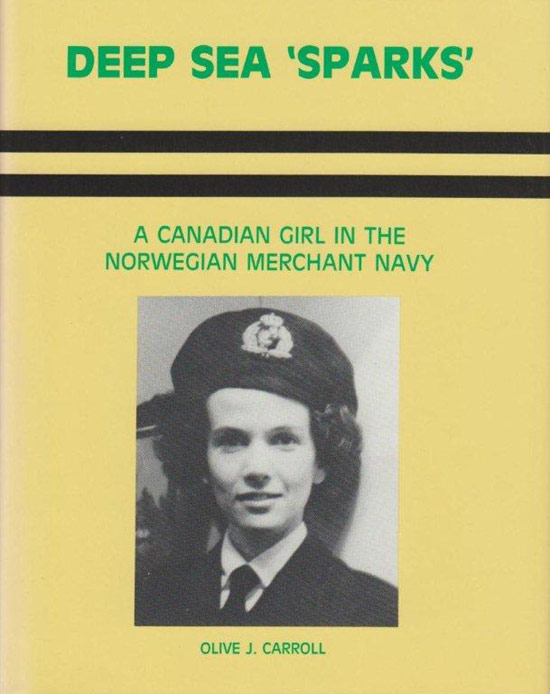 Deep Sea "Sparks" book cover
QSL & Tribute courtesy of W8SU
Photo courtesy of www.qsl.net/ylradio/, click on Deep sea YL Sparks.