Tribute to Ehtel L. Pick - VE2HI
1897 - 1981
Ethel was from Westmount, PQ - Ethel answered the question asked in a 1939 QST magazine attempting to organize the YLRL; "How many Key Twicher's are there?"
Read her biography below!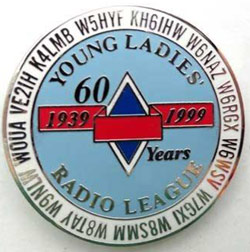 YLRL Membership button!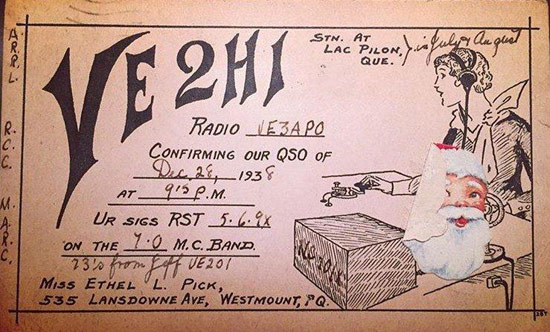 VE2HI 1938 Westmount, PQ, Canada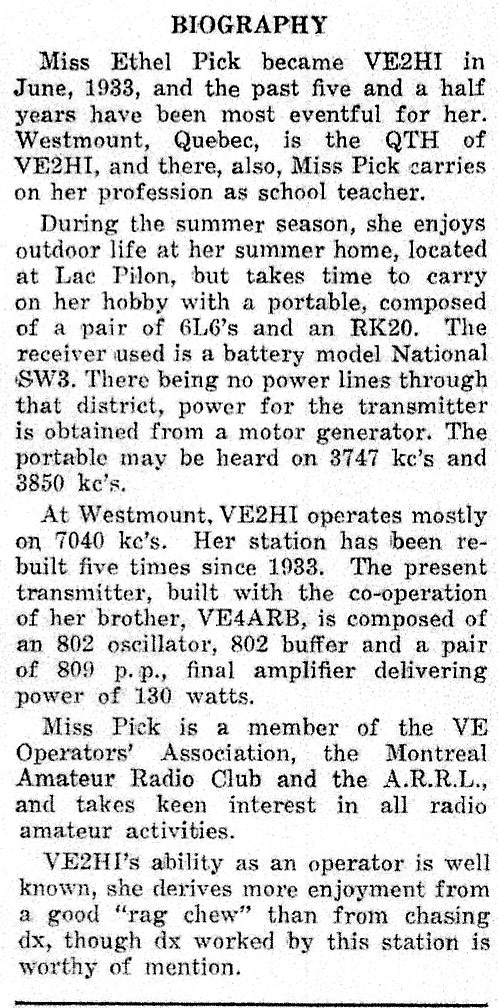 QSL from the estate of VE3APO
Tribute courtesy of W8SU
---
This site is copyright © by K8CX of Paradox Design Group (PDG).
All Rights Reserved. All art, photos, and html is property of PDG.