Tribute to Lester A. Cushman W1AWZ, W1BX
1905 - November 12, 1991
In 1950, Les W1AWZ started the Cushcraft antenna company.
Read his tribute by W8SU!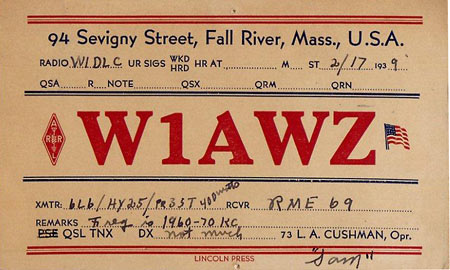 QSL from the estate of W1DLC
Tribute courtesy of W8SU
---
This site is copyright © by K8CX of Paradox Design Group (PDG).
All Rights Reserved. All art, photos, and html is property of PDG.