Tribute to Byron H. Goodman W6CAL, W1JPE, W1DX
1911 - 2004
Byron was a member of the ARRL Headquarter staff for over 30 years. He served as technical editor, wrote and edited articles for QST, Antenna Design, and the Handbook. Please read the tribute by W8SU!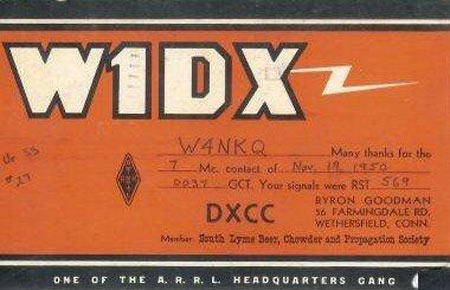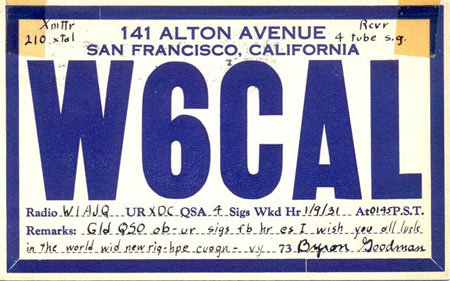 Tribute courtesy of W8SU
W1DX QSL from K8CX Collection
W6CAL QSL from SM5LNE Collection
---
This site is copyright © by K8CX of Paradox Design Group (PDG).
All Rights Reserved. All art, photos, and html is property of PDG.