Tribute to Herbert W. Gordon - W1IBY
1915 - 1973
Herb owned and operated the Herbert W. Gordon Company. It was a large ham radio outlet store in the 1960's located in Harvard, MA. His logo that he is remembered for was "Helping Hams to Help Themselves".
Please read his tribute by W8SU!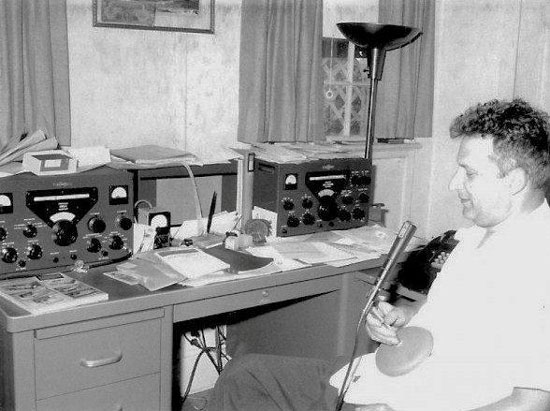 Happy moments on the air with his Collins station at "Hilltops" Harvard, Mass.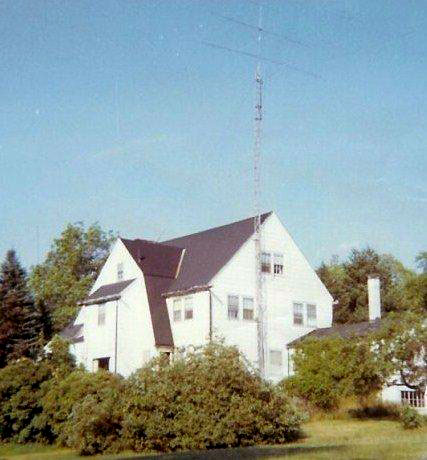 W1IBY Herb Gordon's home at Harvard, Mass.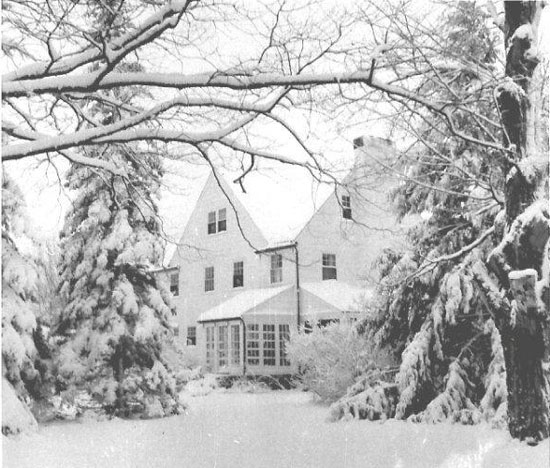 The Herb Gordon Home W1IBY winter scene out of Currier and Ives.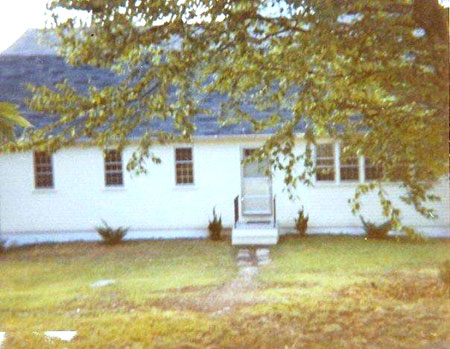 Herb Gordon's sales store "Hilltops" at Harvard, Mass. More than meets the eye, the basement was filled with surplus treasures and was the shipping facility. They had a large mail order business along with thousands of square feet of display area.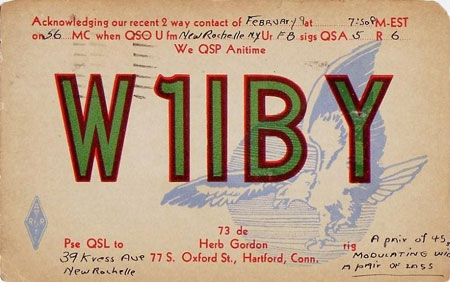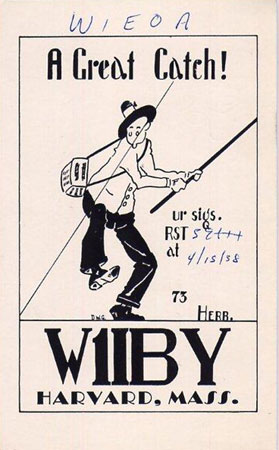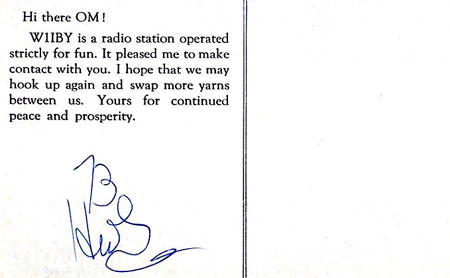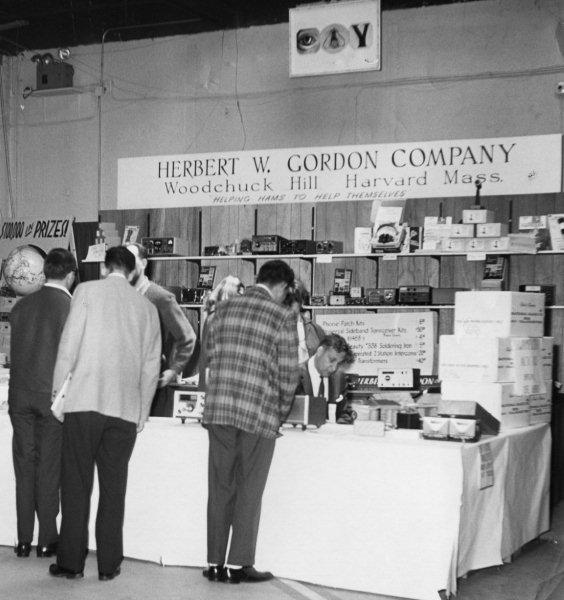 Appears to be Dayton vintage 60's - OM Herb Gordon is sitting taking an order. People used to dress - up style in those days!
Tribute courtesy of W8SU
1st QSL K8CX Collection
2nd QSL from the estate of W1EOA
Photos courtesy of David & Elizabeth Lacey
---
This site is copyright © by K8CX of Paradox Design Group (PDG).
All Rights Reserved. All art, photos, and html is property of PDG.