Tribute to Eunice Randall Thompson - 1CDP, W1MPP
Around 1919, Eunice became an announcer at radio station 1XE in Boston, MA. Eunice was the first YL to broadcast from the New England area.
Please read her tribute by W8SU!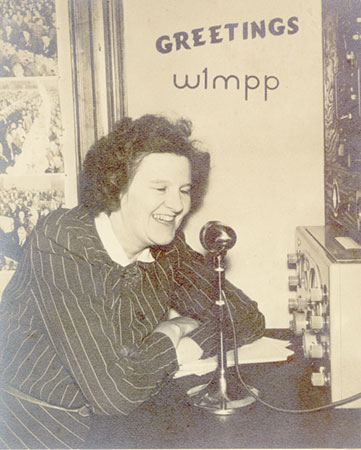 Tribute courtesy of W8SU
QSL from the estate of W2UNS
---
This site is copyright © by K8CX of Paradox Design Group (PDG).
All Rights Reserved. All art, photos, and html is property of PDG.