Tribute to Sylvester (Ves) Ahola - W1PU
1902 - 1995
Sylvester Ahola W1PU played trumpet on two thousand records and was part of fifty orchestras and jazz bands. He also enjoyed amateur radio. Read his tribute by W8SU!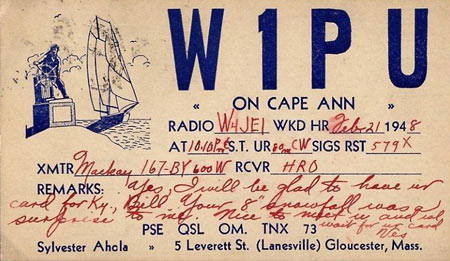 Tribute courtesy of W8SU
QSL Card from the estate of W9JEI / W4JEI
---
This site is copyright © by K8CX of Paradox Design Group (PDG).
All Rights Reserved. All art, photos, and html is property of PDG.