Tribute to Donald Mix W1TS
1901 - 1973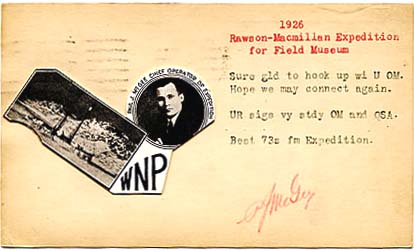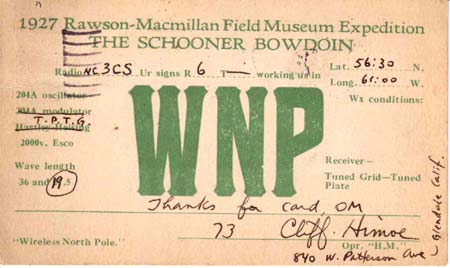 Read how W1TS was associated with WNP
read tribute in pdf file
by Bob Ballantine W8SU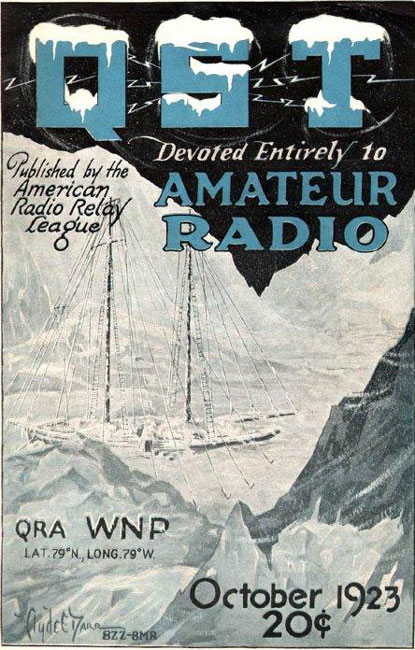 Here is the October 1923 cover of QST with the artists rendition of the Schooner Bowdoin.
Clyde Darr 8ZZ was a good ARRL staff artist and died at an early age.
Tribute courtesy of W8SU
Photo QSL courtesy of W2VRK
Green QSL courtesy of VA3DN
---
This site is copyright © by K8CX of Paradox Design Group (PDG).
All Rights Reserved. All art, photos, and html is property of PDG.