Massachusetts Radio & Telegraph School - W1YS
This school supposedly existed from around 1920 through the early 1950's. We need help finding more information about this school. If anyone knows anything about it, please contact K8CX and W8SU. Please read some very interesting info found by W8SU!


Mr. Batcheller W1YS was a FCC Radio Inspector and VIP in the early forming years. He held several important posts and at one point trained young men in the radio/electronics field. I doubt anyone is alive now that knew him. See his 1920 ad above.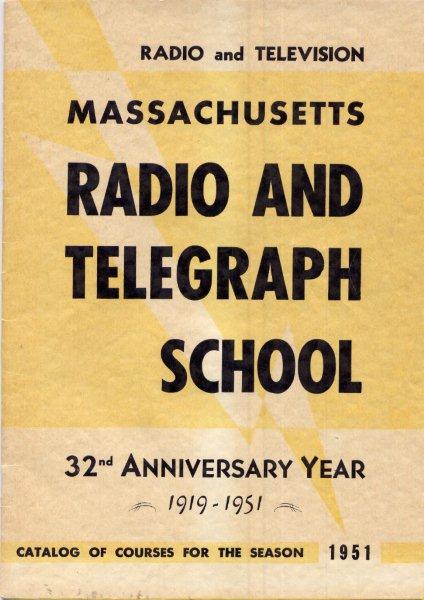 The Massachusetts Radio & Telegraph School 1951 catalog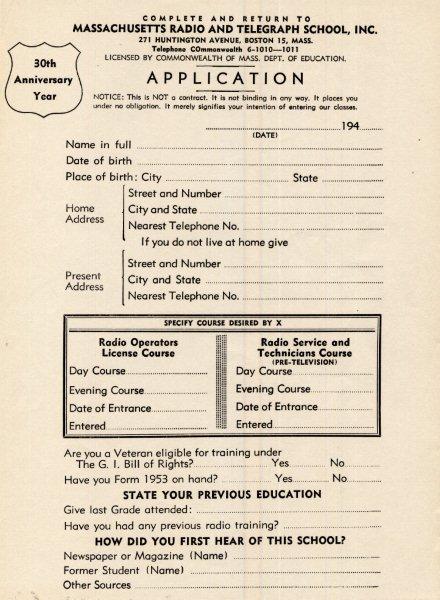 The school's application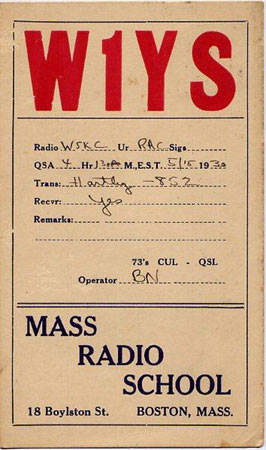 Arthur Batcheller W1YS, owner of Mass Radio School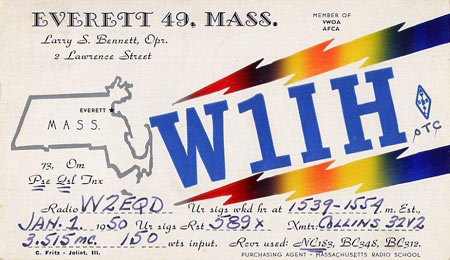 W1IH Larry Bennett was a purchasing agent at the school
---
Saw a look up where your call was associated with looking for information on Mass Radio. I'm no historian, but I did graduate from there in 1967 while spending a year "in exile" from the University of NH. The school was located on Huntington Avenue and it did go out of business a few years after I was there, but I've got to admit the program wasn't half bad for RF. Entwhistle was still there in 1967, but Lou Jordan who was also transmitter engineer at WSBK did a lot of the theory lecture. He was quite entertaining. Lecture in the morning and Lab in the afternoon. I also worked at Yankee Electronics after school and Saturdays to pay for it.
Rick Littlefield
K1BQT
Tribute courtesy of W8SU
W1YS QSL Card courtesy of W5KNE, from the estate of W5KC
W1IH QSL Card from the estate of K2DN, W2EQD
Catalog and application in memory of Ralph E. Benson W1CBT former instructor. Submitted by his daughter Helen Benson of Dorchester, MA., Email courtesy of K1BQT
---
This site is copyright © by K8CX of Paradox Design Group (PDG).
All Rights Reserved. All art, photos, and html is property of PDG.