Tribute to Tony Maiorano W2EHZ
1922 - May 21, 2016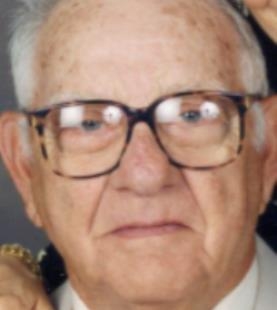 Born in Nyack, NY. in 1922, Tony was a child of the Depression. He enlisted in the Navy in 1940 and was stationed at Pearl Harbor before the war. Tony quickly rose to the rank Chief Petty Officer and Chief Radio Operator. He served with distinction in the Pacific Theater aboard the USS Concord, USS Granville, and finally the USS North Carolina. He participated in every major Pacific engagement from 1944-1945, was highly decorated and earned four battle stars as well as the Navy good conduct metal. After the war he married his beloved Catherine and worked his way up to Postmaster prior to his retirement to Florida, where he enjoyed many years of playing golf. Tony was also a HAM radio operator for most of his life with the call letters W2EHZ. He and his wife moved to Charlotte in 1989 to be close to their sons and their families.
---
This site is copyright © by K8CX of Paradox Design Group (PDG).
All Rights Reserved. All art, photos, and html is property of PDG.