Tribute to Anthony J. Colaguori W2GUM
June 3, 1916 - March 27, 2008
Tony W2GUM, of Long Branch, New Jersey, became a SK on Thursday, March 27. He was a communications engineer at Fort Monmouth, Eatontown for 30 years, retiring in 1971. He served honorably in the U.S. Army during World War II, achieving the rank of master sergeant. Tony was a parishioner of St. Michael's Roman Catholic Church, West End, an avid model boat builder, and traveled to every state within the continental U.S. with his wife in their Air Stream trailer. Tony, W2GUM, was a dedicated amateur radio operator and was a member of the American Radio Relay League, North Jersey DX Association, New Jersey QRP Club and Quarter Century Wireless Association (Marconi Chapter). He was an active DXer. Born in Long Branch, he was a life resident.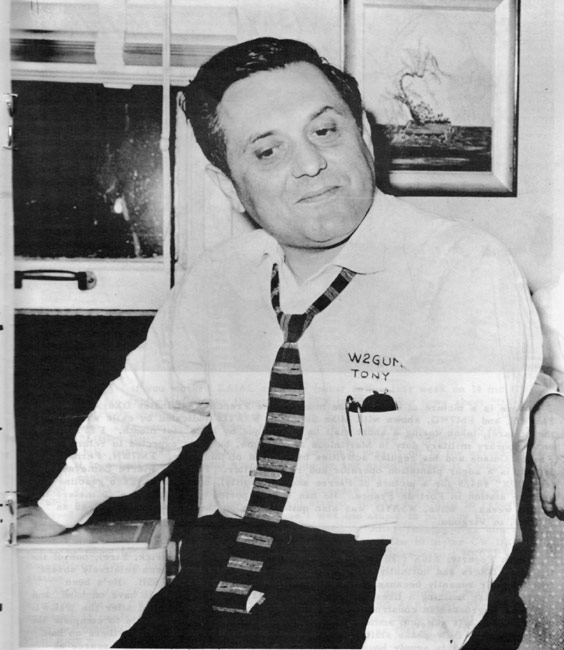 Tony W2GUM in 1959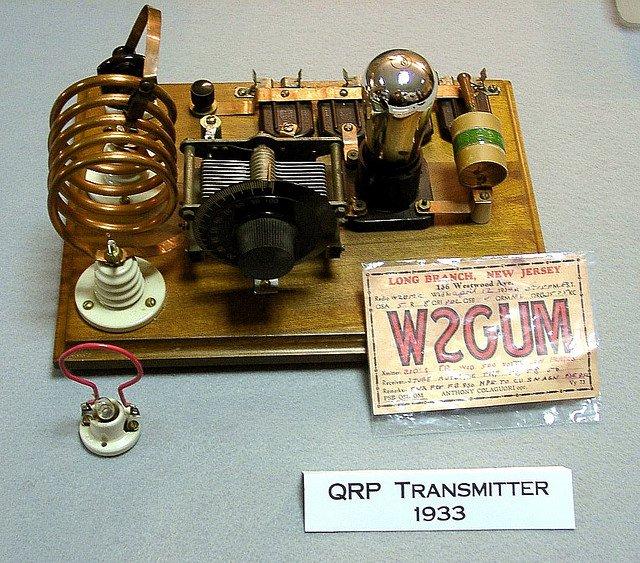 QRP Transmitter built by W2GUM in 1933
Black & White Photo by W8OCT sent to Don Chesser W4KVX DX Bulletin #95, November 25, 1959
QRP Transmitter photo and tribute courtesy of W8SU
---
This site is copyright © by K8CX of Paradox Design Group (PDG).
All Rights Reserved. All art, photos, and html is property of PDG.