Tribute to Robert C. Dennison - W9YRQ, W2HBE
1921 - 2005
Bob was from Westmont, NJ., first ticket 1936, W9YRQ. Served USNR LTJG 43-46 Okinawa and China Sea. BSEE Degree from Kansas State in 1947 and MS in 1948. Electronic and TV Engineer RCA Camden NJ - Design and development of TV studio equipment. Member IRE ARRL AWA etc... Author AWA, ARRL, Electric Radio and RCA Review. Five radio patents pending. Married and 4 children. Burial U.S. veterans Memorial Cemetery Wrightstown, NJ. Those interested in the art of electronic building can find a lot of Bob's dedicated material he left for us to enjoy.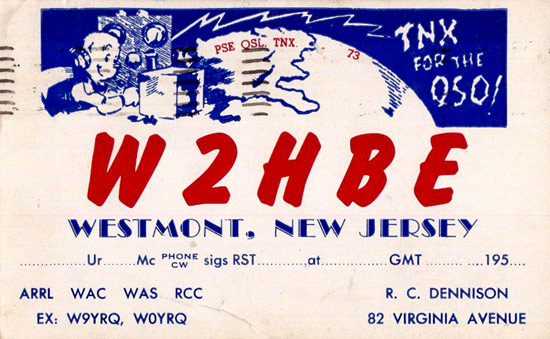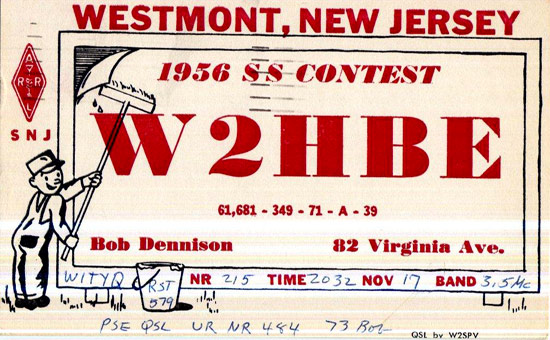 QSL cards from the estate of W1TYQ
Tribute courtesy of W8SU
---
This site is copyright © by K8CX of Paradox Design Group (PDG).
All Rights Reserved. All art, photos, and html is property of PDG.