Tribute to Dorothy Hall - W2IXY
1902 - 1983
Dorothy was the second district chairman of YLRL. She was a long time NYFD fire dispatcher and staff instructor.
Dorothy was beloved of the NYFD and there were a few short articles on her assisting in dispatching and training of the department which I can't seem to locate. She was not licensed after 1952, drops off and nothing more can be found. In the 1951 call book she still resided at the old station address in Springfield, L.I., New York, the place was called Springfield Gardens. The old home had a dorm in the upper floors and they could accommodate several visitors at a time, they usually had friends and station visitors staying over with them. I did find the Captain was from Baltimore, MD and in a 1900 census was residing in Atlantic City, NJ, eventually out of Queens NY, one of the 5 boros of NY. About Dorothy W2IXY, I couldn't locate any census records of her children. Lillian Freeman was from an article written by someone else and I couldn't locate the source, off hand.
Dot was once featured with Orson Welles on a segment of the Campbell Playhouse in 1939. It was regarding her ham radio assistance to Pitcairn Island residents in 1938 or 1939.
Please read her tribute by W8SU!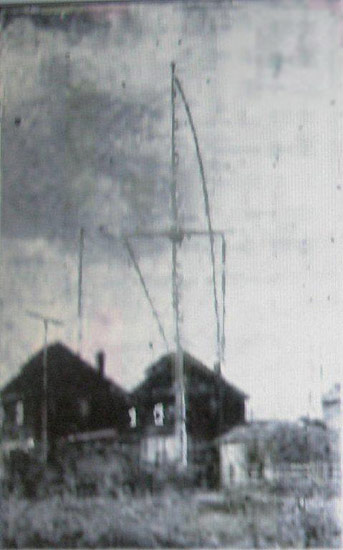 Note; Hall home at Springfield Gardens from a Gernsback publication July 1940, not very good detail but shows the area was not highly populated then. Dorothy's OM expired in 1947 who kept the station going but was not interested in ham radio.
Yours for more radio history! W8SU Warren, Ohio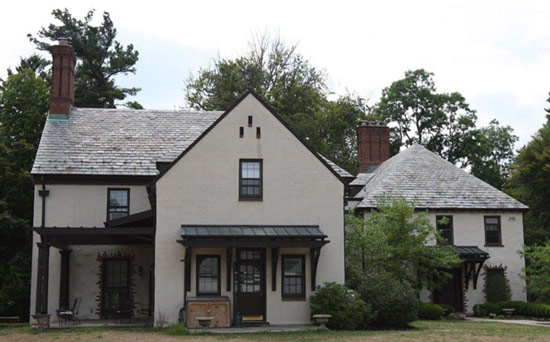 Here is a more current photo of the Hall's home in Springfield Gardens, Long Island, New York!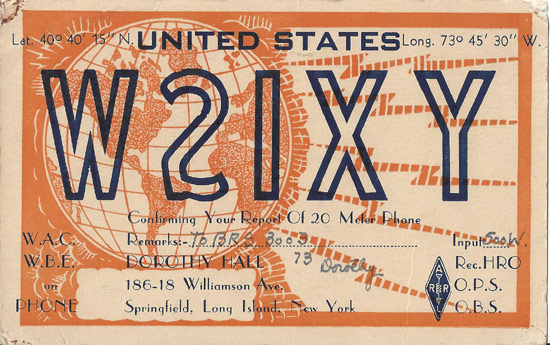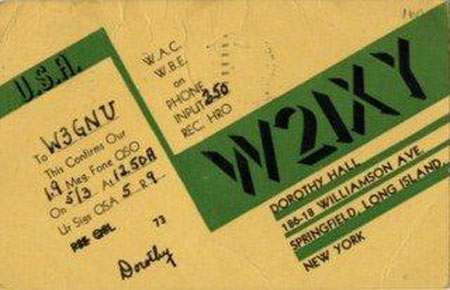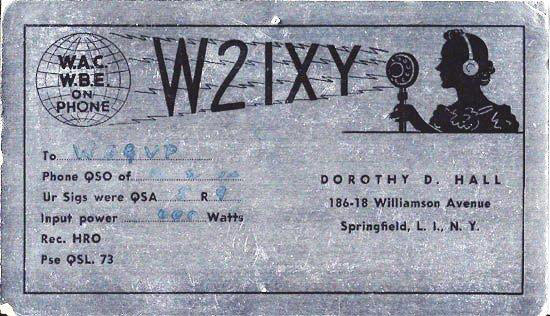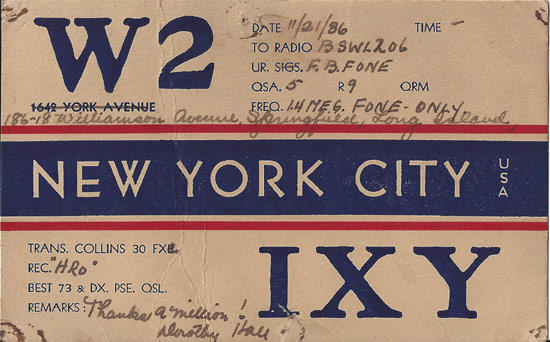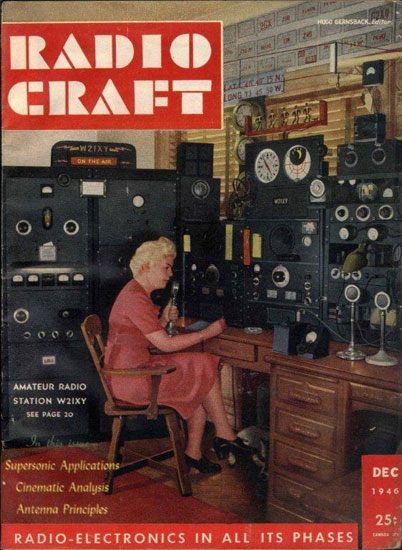 Dorothy made the magazine cover of Radio Craft in December 1946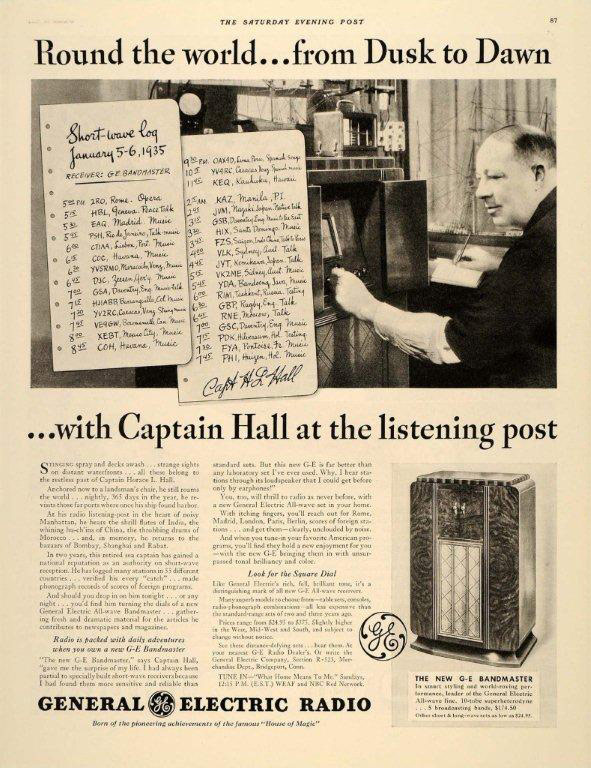 This is the OM of W2IXY Dorothy. Capt Horace Hall pictured was a gigantic SWL fan and used the art in research and with the Austrailian Government making historic recordings for the war effort.
QSL K8CX Collection & from the estate of W3GNU
Tribute, Info, and magazine cover courtesy of W8SU
SWL ad courtesy of 1935 Saturday Evening Post
Orson Welles info by KG7OI
---
This site is copyright © by K8CX of Paradox Design Group (PDG).
All Rights Reserved. All art, photos, and html is property of PDG.