Tribute to Rev. Dr. Charles L. Wood - W2VMX
Born November 10, 1927
Charles W2VMX is an Episcopal minister. He is also a CW operator that enjoys Sweepstakes contests.
Please read his tribute by W8SU!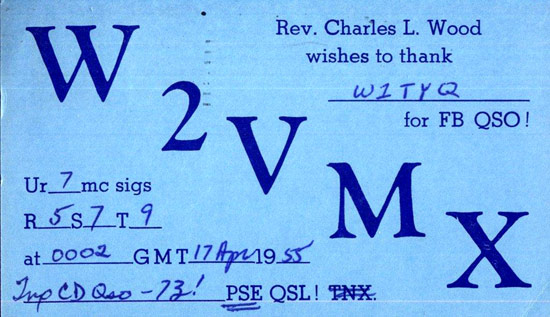 W2VMX 1955 New Jersey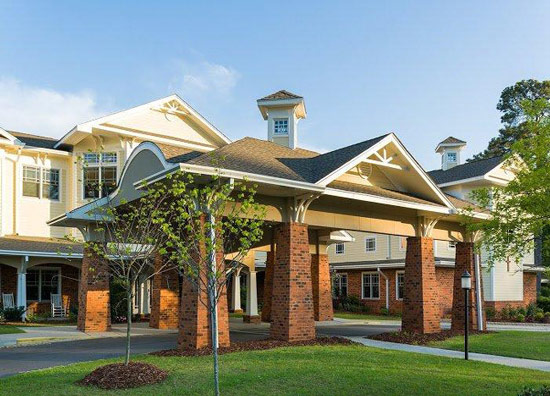 Dr. Charles Wood and wife Nancy reside here today in retirement at Penick Village, Southern Pines N.C.
QSL from the estate of W2YOJ, W8NUV, W1TYQ, HZ3TYQ, ET3VC, MP4BDL
Tribute courtesy of W8SU
---
This site is copyright © by K8CX of Paradox Design Group (PDG).
All Rights Reserved. All art, photos, and html is property of PDG.