Tribute to Amory (Bud) Hooper Waite, Jr. - 1TR, W1TR, W3HKO, W2ZK
1902 - 1985
Bud was an explorer, electronics technician, and radioman. W2ZK was part of the rescue team that found Admiral Richard Byrd and saved his life in the Antarctic in 1934. Please read his tribute by W8SU!
He was first licensed with the call letters 1TR in 1919 or 1920.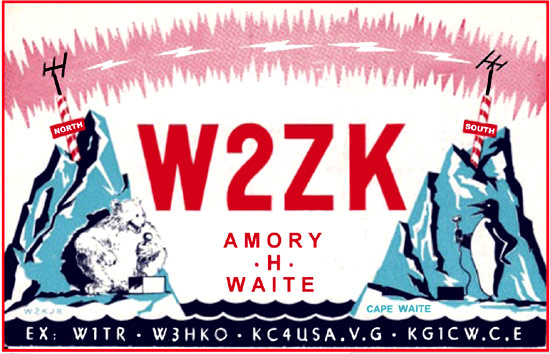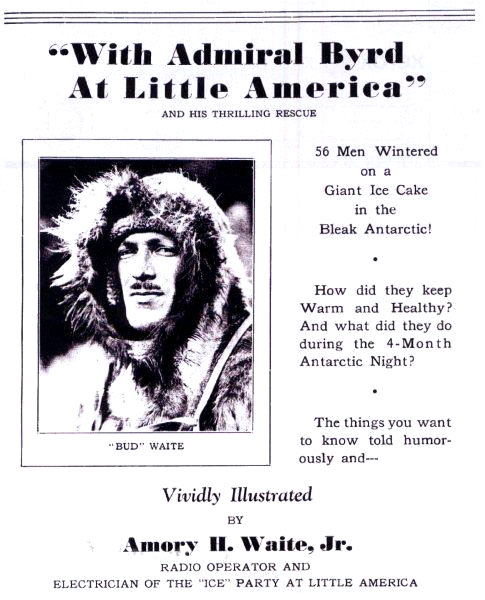 Read and listen to more about Amory Waite at http://www.antarctican.org .
Tribute & flyer courtesy of W8SU
QSL courtesy of K2TQN
Info courtesy of W5KNE
---
This site is copyright © by K8CX of Paradox Design Group (PDG).
All Rights Reserved. All art, photos, and html is property of PDG.