Tribute to Chester L. Buchanan W3DZZ
Chester W3DZZ, who goes by Roy is now living in Hugo, MN. He is credited for inventing the "time tested" W3DZZ multi band trap dipole and 3 band trap beams.
Read his tribute by W8SU!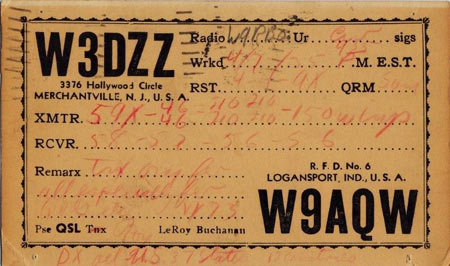 Tribute by W8SU
QSL from the estate of W9RBO / K3AMO
---
This site is copyright © by K8CX of Paradox Design Group (PDG).
All Rights Reserved. All art, photos, and html is property of PDG.