Tribute to Mary Texanna Loomis W3YA
1880 - 1960
Mary Texanna Loomis, first female to run a mens electronic/wireless college. It was Loomis Radio College in Washington DC in the 1920's and 1930's.
Read the tribute by W8SU!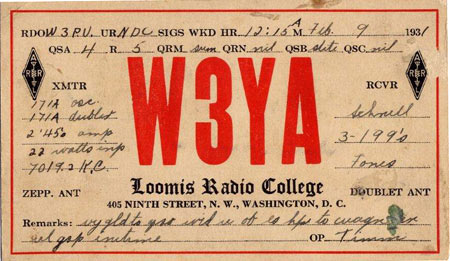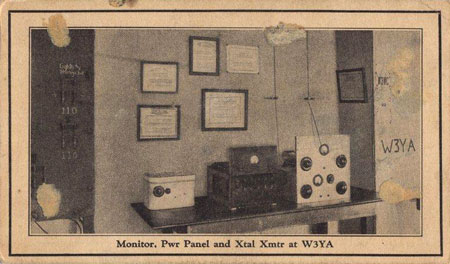 As far as I can determine, Mary Loomis never had her own call. 3YA and W3YA were issued to the school.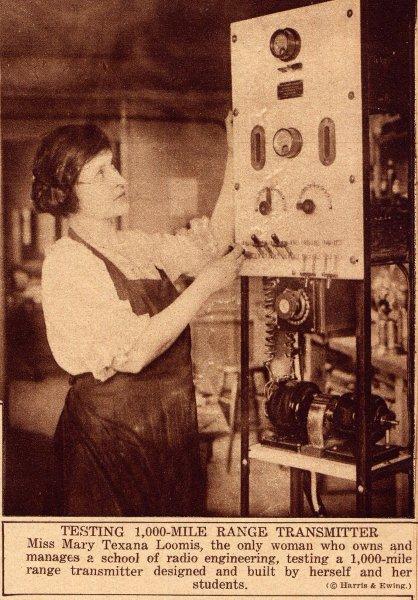 From a old "out of print" trade magazine.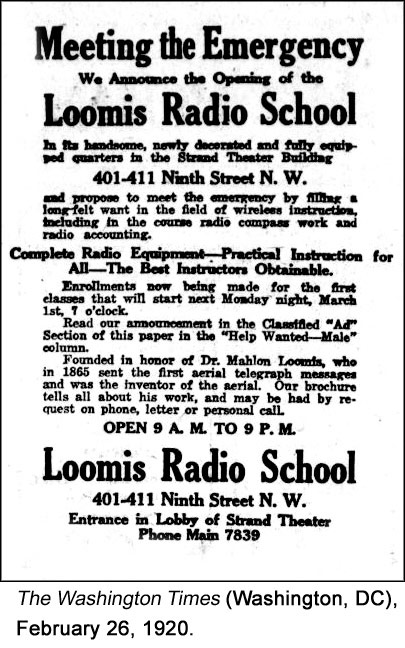 Trivia: Miss Mary Texanna Loomis was reported to be a direct descendant of Dr. Mahlon Loomis, who demonstrated that wireless communications was possible in 1865.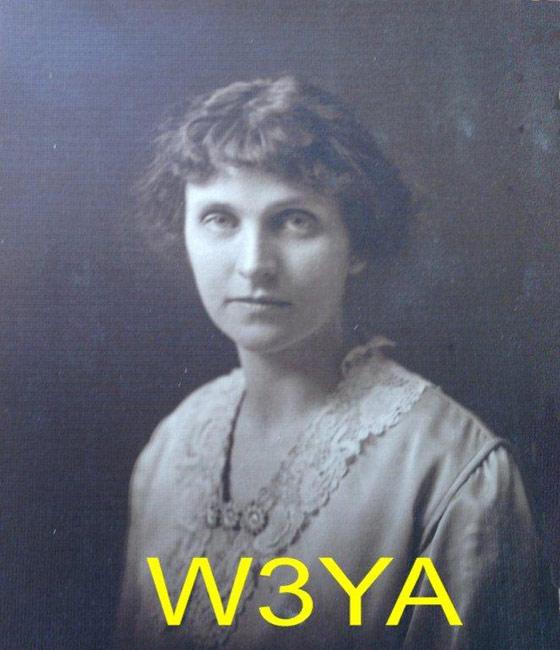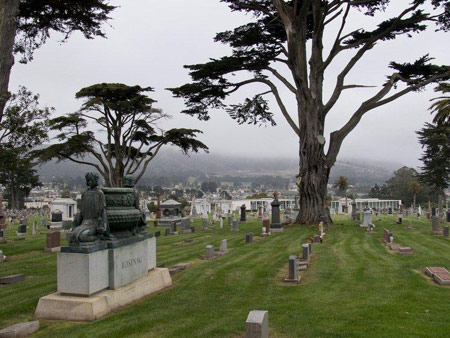 Mary Texanna Loomis W3YA rests here at Woodlawn Memorial Park, Colma, CA., near San Francisco.
Tribute and Photos courtesy of W8SU
1920 Radio School Ad courtesy of W5KNE
---
This site is copyright © by K8CX of Paradox Design Group (PDG).
All Rights Reserved. All art, photos, and html is property of PDG.