John Beck, W4AI
October 13, 1918 - February 11, 2008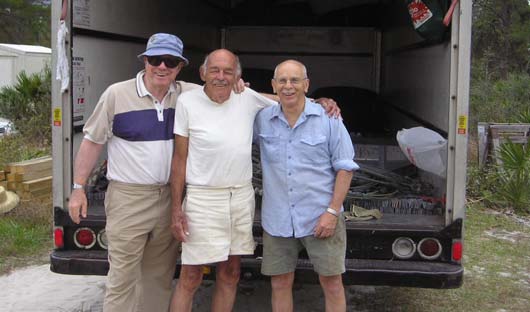 L-R Fred K4LQ, John W4AI, Dale W4QM in front of a truckload of W4AI tower sections etc. headed to Miami for trans shipment to GM3POI in September 2004.
Former Florida Contest Group member John R. Beck, W4AI passed away at a Sebring nursing home on Feb 11, 2008. He was 89.
John was originally licensed as W6MHB in San Francisco. In 1955 he went on his first DXpedition to Cocos Island as TI9MHB.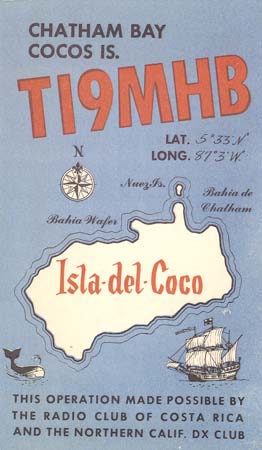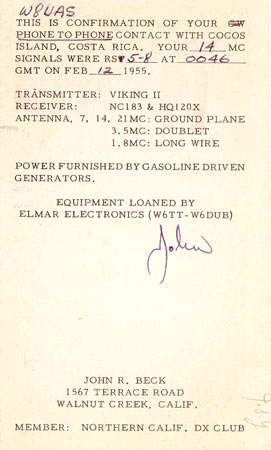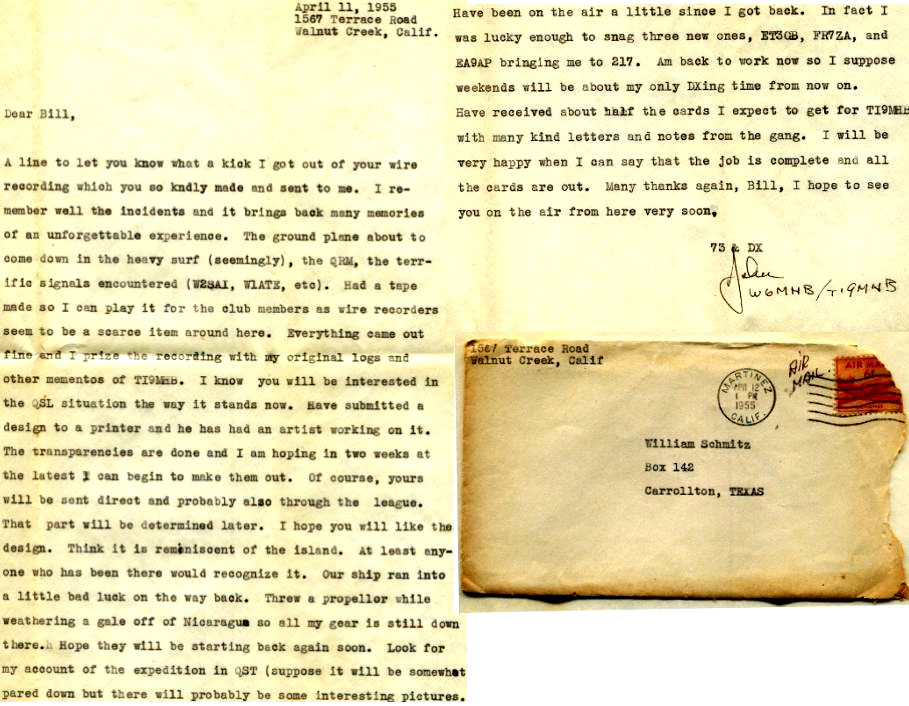 The following year he joined RCA on the Air Force Eastern Test Range, where he worked as a Resident Engineer on many of the tracking stations. During this assignment he held several calls:
VP7BT on Eleuthera Island, Bahamas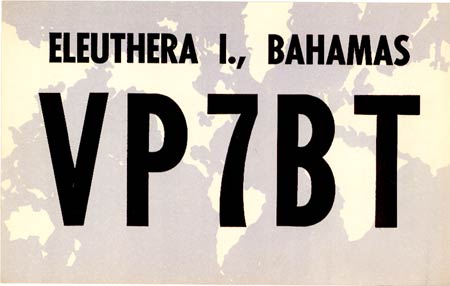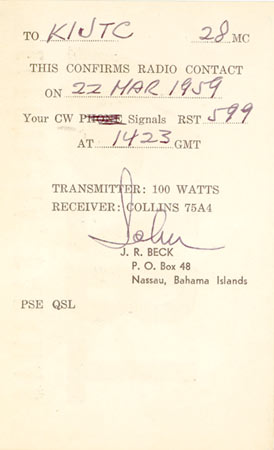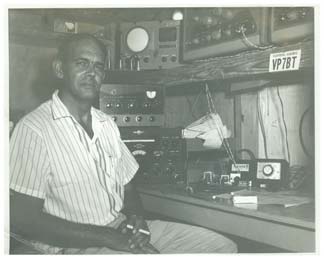 VQ9J in the Seychelles Islands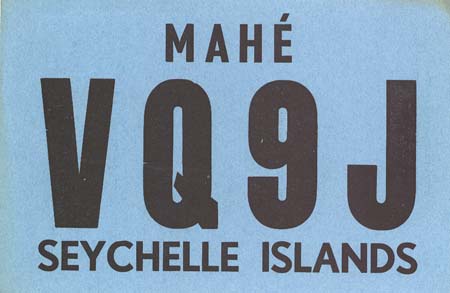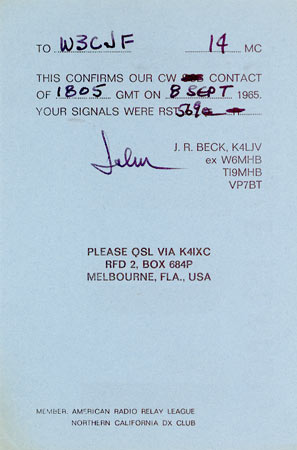 ZD8J on Ascension Island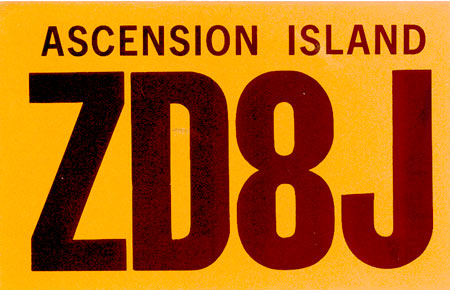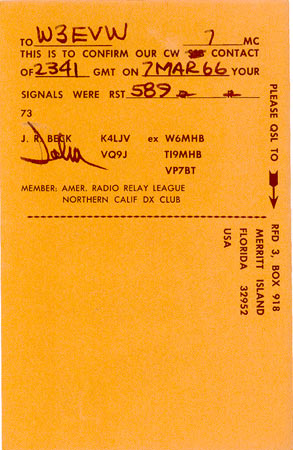 VP2A on Antigua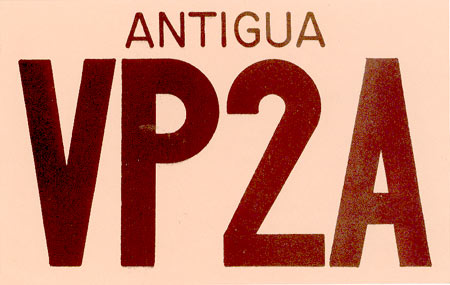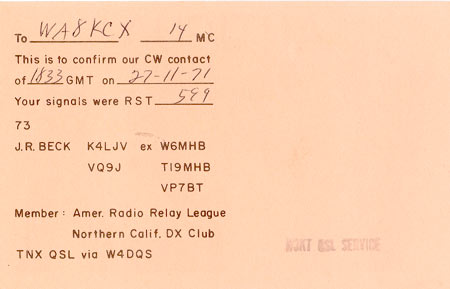 VP2AAA on Antigua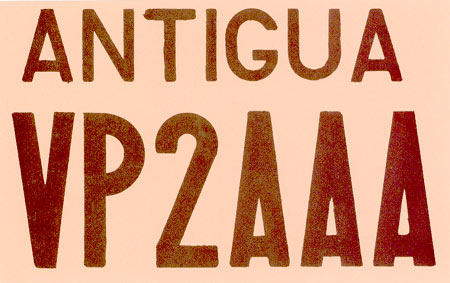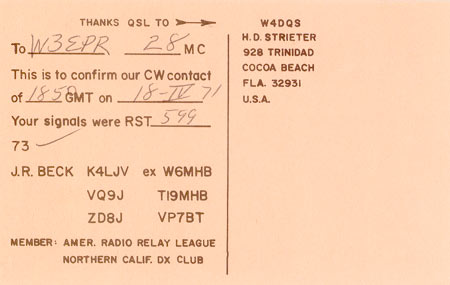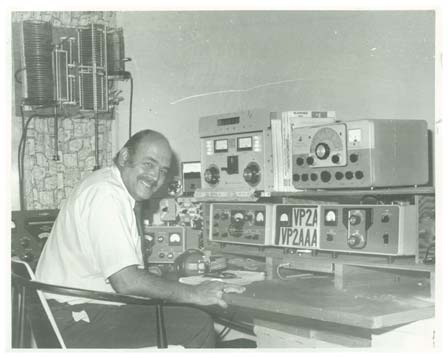 After he left the Air Force Eastern Test Range he worked with RCA Alaskom in Alaska where he held the call KL7AI. He retired from RCA and returned to FL where he was licensed in 1956 as K4LIV then W4AI. He also spent a year in Brazil as PY1ZFO.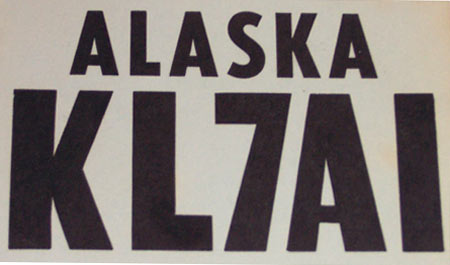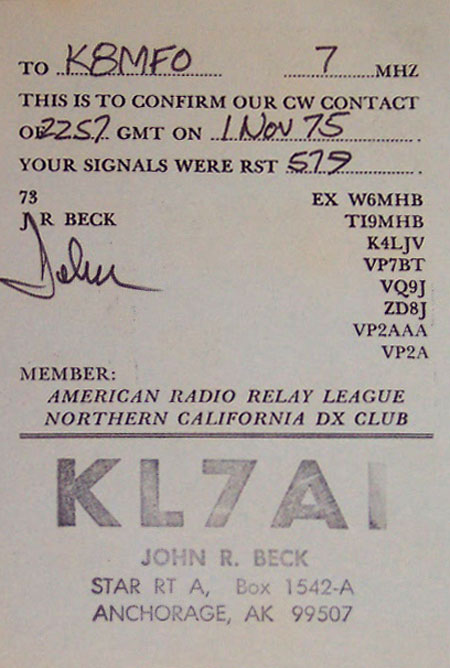 John was an avid DXer and contester, and had worked all but two countries. He is best remembered in the contesting world for his two # 1 World placements in CQWW Contests in 1966 and 1967 as ZD8J . He also had some outstanding scores in many ARRL DX CW contests from his DX locations.
Below is John's plaque for winning # 1 World in CQWW CW in 1967 with 1,616,873 points. In 1966 he also won # 1 world in the same contest with 1,597,726 points, which earned him the Larry LeKashman W9IOP Cup.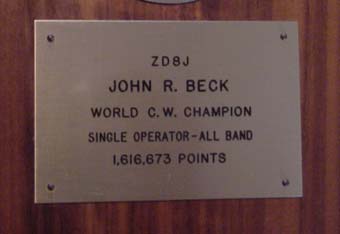 He was most proud of a number of letters he had received from contest sponsors over the years attesting to the quality of his logs. John logged all his contests in pencil, then retyped them on a typewriter for submission.
John moved to Sebring in 1992 with plans to build a contest station with three 140 ft towers, stacked yagis on the HF bands and substantial antennas on the low bands. Unfortunately his health failed before he was able to complete this project. He entered a nursing home in October 2004.
Today many FCGers are using equipment from John's station building project. John is gone but his equipment continues to be used not only in Florida, but at DX locations ranging from Hawaii to Scotland.
RIP old friend! Fred K4LQ
It was reported on December 16, 2010 by The Board of Directors of NCDXF Northern California DX Foundation that they received a very substantial contribution from the estate of John Beck, W4AI. The contribution to NCDXF was made possible through the efforts of Mr. Beck's executor, Dale Strieter, W4QM.
Tribute courtesy of K4LQ
TI9MHB QSL from the estate of W8UAS
TI9MHB letter courtesy of KB4SAD
VP7BT QSL courtesy of K3ZO
ZD8J & VP2AAA QSL from the estate of W3EVW
VP2A QSL courtesy of K8CX
Photos courtesy of FCG.
Contribution info courtesy of NCDXF
---
This site is copyright © by K8CX of Paradox Design Group (PDG).
All Rights Reserved. All art, photos, and html is property of PDG.