Tribute to Bert Brown W9FS, W4FU
1902 - 1960
Bert was one of the OVARA (Ohio Valley Amateur Radio Assn.) Boys and plank owner. His brother was W8BOJ Mush Morris.
Please read his tribute by W8SU!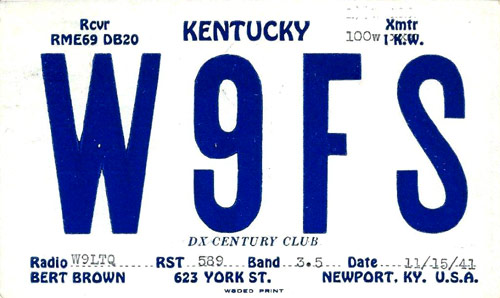 W9FS 1941 KY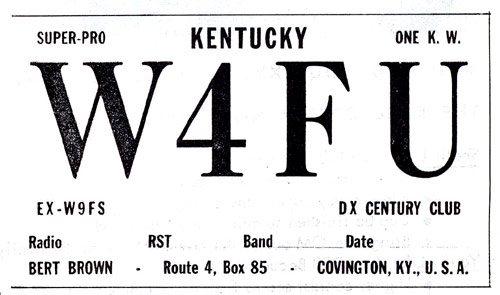 W4FU Covington, KY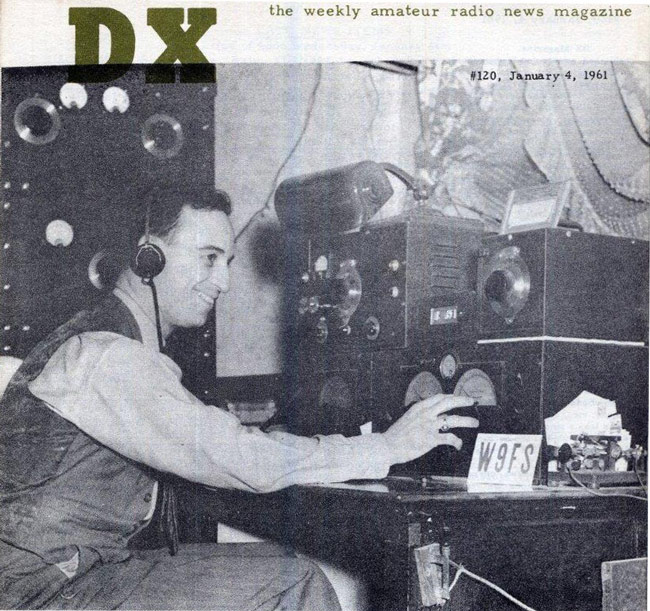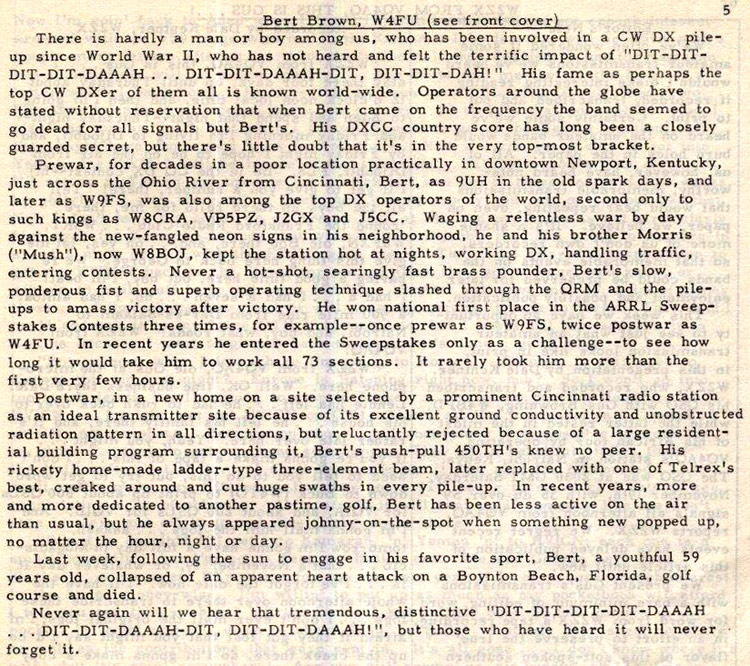 Bert was a friend of Don Chesser W4KVX. Don took the time to present his feelings about Bert.
Tribute courtesy of W8SU
QSL cards from the estate of W9LTQ
Photo and Info from the Don Chesser W4KVX DX Magazine #120, January 4, 1961