Tribute to Brigadier General Leland W. Smith USMC
W4AGI, W4YE, W4BEA, W4RCS, W3JJO, K6CN, W5KL
February 2, 1914 - February 14, 2004
Leland was a member of the ARRL, QCWA, SOWP, and OOTC. He was a highly decorated military man and involved in amateur radio.
Please read his tribute by W8SU!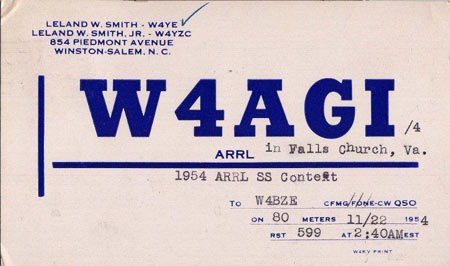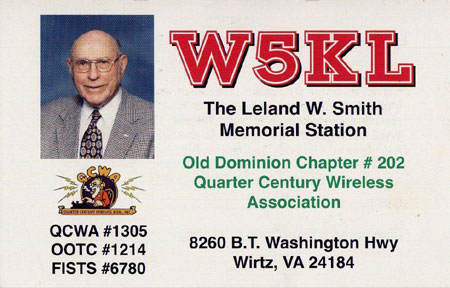 Tribute courtesy of W8SU
W4AGI QSL from the estate of W3BZE, W4BZE, K4JM
W5KL QSL K8CX Collection
---
This site is copyright © by K8CX of Paradox Design Group (PDG).
All Rights Reserved. All art, photos, and html is property of PDG.