Tribute to D. Reginald Tibbetts - W6ITH
June 3, 1911 - November 24, 1996
Reg was a very enthusiastic individual with a very interesting life. We was a very good engineer who designed the 5 Meter walki-talki's used in the construction of the San Francisco bridge, installed short wave transmitters around the world, was involved in early telephone systems and much more.
Please read his tribute by W8SU!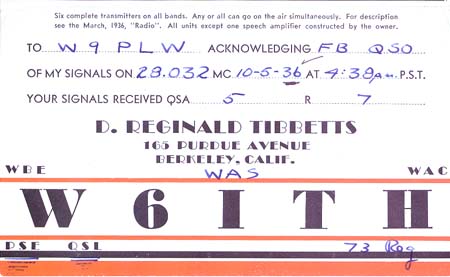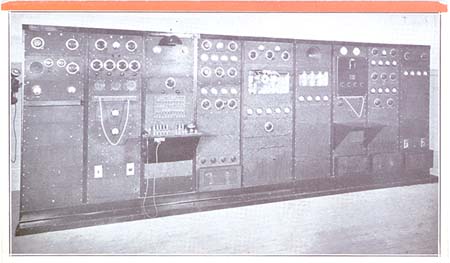 Reg built this station at age 25.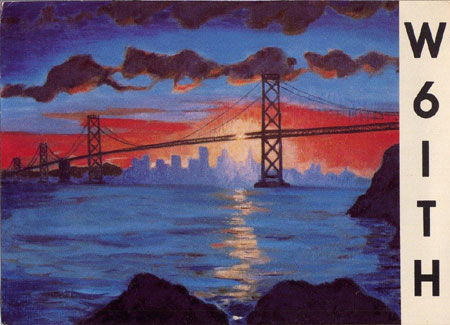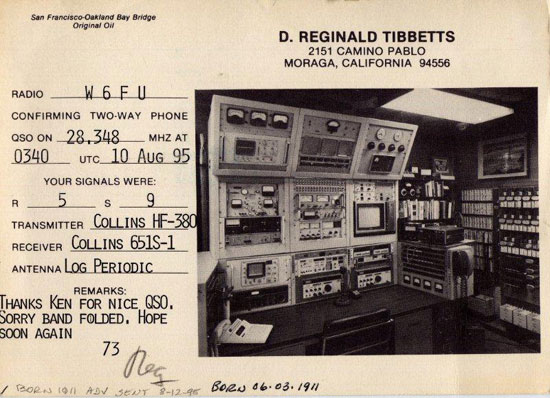 Tribute courtesy of W8SU
1936 QSL from the estate of W9PLW
SF Bridge QSL from the estate of W9BSK / W6VEB / W6FU
---
This site is copyright © by K8CX of Paradox Design Group (PDG).
All Rights Reserved. All art, photos, and html is property of PDG.