Tribute to Dr. Charles W. Missler - W6OHD
Charles was a ham operator at age 9 and piloting airplanes as a teen.
Please read his tribute by W8SU!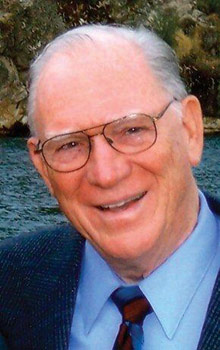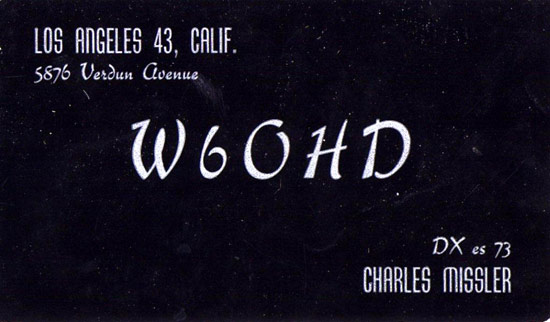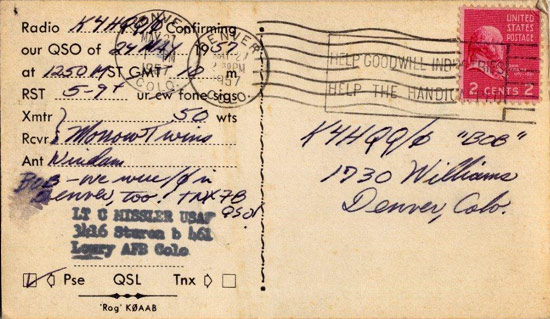 W6OHD/0 1957 Loury AFB, Colorado
QSL from the estate of KL7FAF, W6FAH, K4HQQ
Tribute courtesy of W8SU
---
This site is copyright © by K8CX of Paradox Design Group (PDG).
All Rights Reserved. All art, photos, and html is property of PDG.