Tribute to Ralph Agee W6ZEK
October 1916 - May 2008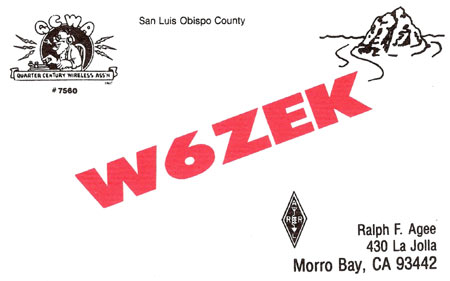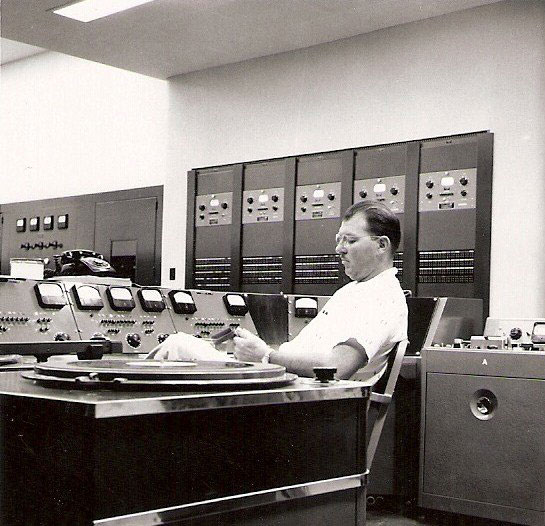 Ralph Agee, W6ZEK (Voice Of America Station Delano, CA Oct 1956)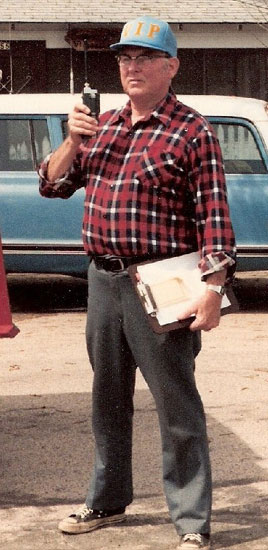 Ralph Agee Volunteering for the Salvation Army / California State Training Institute during a wild fire, March 1984.
Ralph Freeman Agee 91, born in Long Beach, California Oct 1916 and passed away May 2008. Ralph grew up in Bakersfield, California and started getting interesting in Ham Radio as a teenager.
Ralph worked for the USGS under Herbert Hoover, Jr. and for the US Army during WWII as a civilian contractor repairing radar up and down the Pacific coast after President Truman rescinded his draft into the US Navy.
He retired in 1979 after working for CBS for 34 years both in Delano, California, when CBS ran the Voice of America (VOA) station there, and in Hollywood as an Electrical Engineer in the television studios where he was required to have an FCC broadcasting licence. He was the Vice President of the IBEW Local 45 at one point.
After retiring Ralph, his wife Ruby, and daughter Brenda moved to live in their vacation home in Morro Bay, California.
Since his wife's passing in 1982, he volunteered for the Morro Bay Salvation Army as a base camp communication station, at the sites of wildfires in California. Not only helping to feed the firefighters but run communications to their families back at home. Ralph was also involved with the California State Training Institute (CSTI) at Camp San Luis, where he represented the Ham Radio Community in instructing the Military and local Law enforcement to the capabilities of the network. Ralph also participated in the yearly PG&E / Diablo Canyon siren test as a HAM Radio Operator relay station. Ralph was a regular attendee in 2 of the local Senior dance clubs. As well as the local Estero Bay Ham Club's Monday Breakfasts.
Ralph is preceded in death my his wife Ruby, his daughter Margo in 1959, a baby boy in 1961, and his half brother Jack Agee of Colorado Springs, CO.
Ralph leaves behind his daughter Brenda and two grandchildren Logan and Kira-Lani, and many friends and family.
Tribute courtesy of Brenda Agee, daughter of Ralph Agee
---
This site is copyright © by K8CX of Paradox Design Group (PDG).
All Rights Reserved. All art, photos, and html is property of PDG.