Tribute to Florence Majerus - W7QYA
1916 - 2007
Florence Majerus from Lewistown, Montana was an avid CW operator, DXer, school teacher, FAA radio operator and more!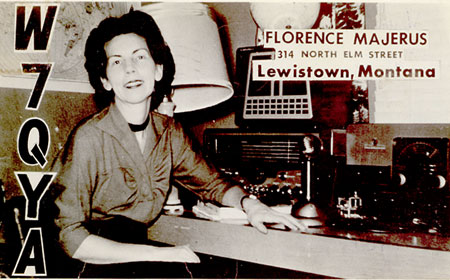 W7QYA 1959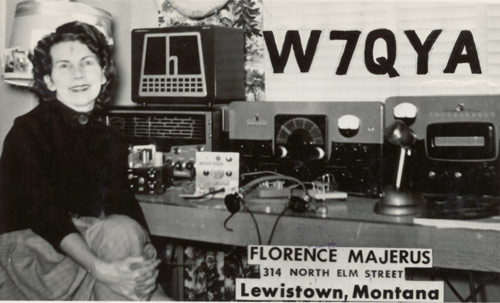 W7QYA 1962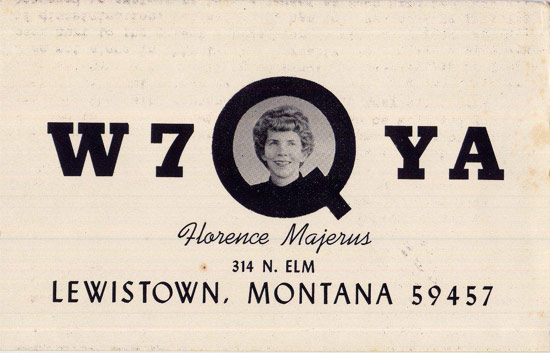 W7QYA 1970
Tribute courtesy of W8SU
1959 QSL from the estate of W2UNS
1962 QSL from the estate of K2CHN, W7UYE, W0QFD, K6TZX, W6JD
1970 QSL from the estate of W2MEL
---
This site is copyright © by K8CX of Paradox Design Group (PDG).
All Rights Reserved. All art, photos, and html is property of PDG.