Tribute to Winfield W. Gilmour - W8BKR
1911 - 1988
Winfield was a successful business man from Warren, OH. He helped the local high school radio club set up amateur radio in his store and school.
Please read his tribute by W8SU!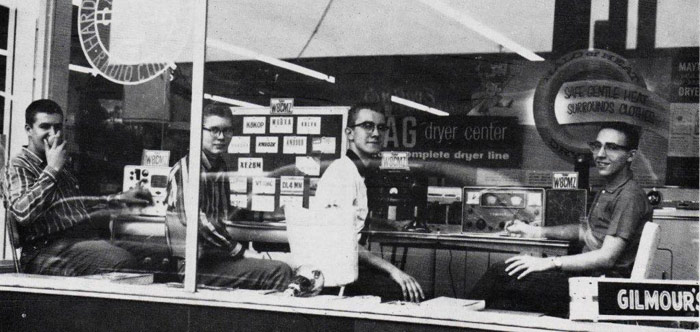 W8CMZ Warren G. Harding High School Radio club setup in Gilmour's store front window in 1960!
Photo from WGH Echo Year Book by Dave Burgess
Tribute courtesy of W8SU!
---
This site is copyright © by K8CX of Paradox Design Group (PDG).
All Rights Reserved. All art, photos, and html is property of PDG.