Tribute to Dan F. Parks - W8CUT
February 2, 1912 - November 5, 1990
Dan was a WWII army vet and electronics serviceman. He enjoyed running phone patches to IndoChina during the Vietnam war.
Please read his tribute by W8SU!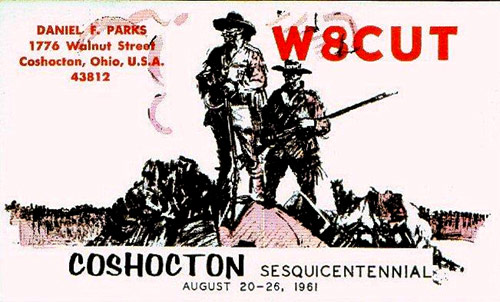 W8CUT 1961 Coshocton, Ohio
Tribute courtesy of W8SU
QSL K8CX Collection
---
This site is copyright © by K8CX of Paradox Design Group (PDG).
All Rights Reserved. All art, photos, and html is property of PDG.