Tribute to Helen Cloutier Schmock - W9GJX, W8GJX
1909 - 2002
Helen was a very talented lady who was involved in radio most of her life. She taught CW and theory during WW2.
Please read her very interesting tribute by W8SU!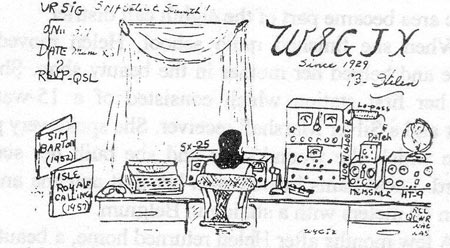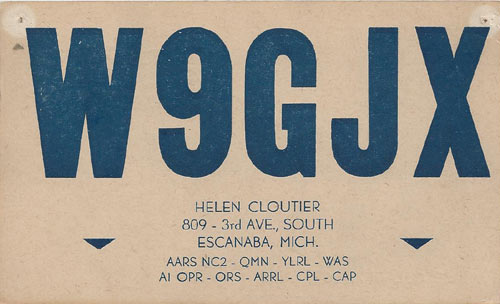 W9GJX 1946 Escanaba, MI.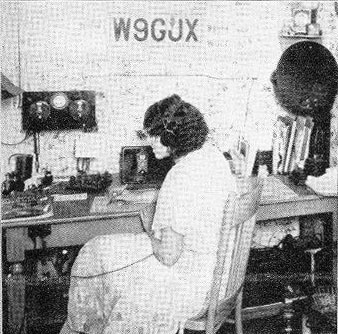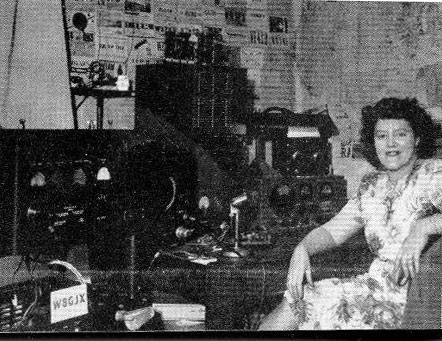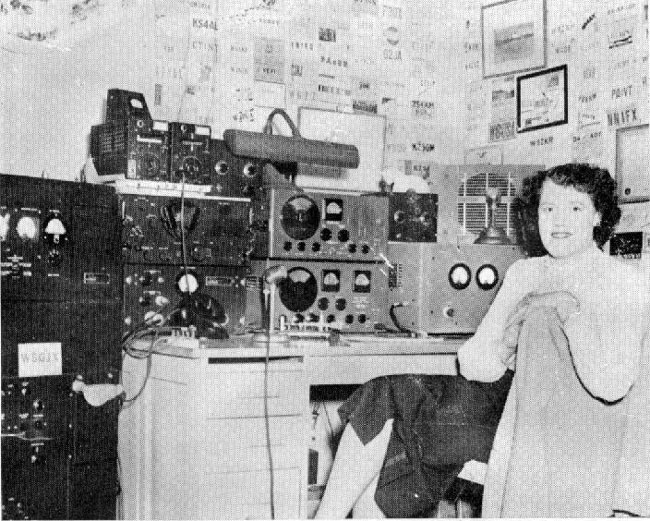 Tribute & photos courtesy of W8SU
Radio & TV News cover courtesy of Ken Carr
W8GJX QSL K8CX Collection
W9GJX QSL courtesy of K8MFO
---
This site is copyright © by K8CX of Paradox Design Group (PDG).
All Rights Reserved. All art, photos, and html is property of PDG.