Tribute to Brooks M. Walker - W8HTP
1919 - August 25, 1959
Brooks was a CD and emergency services operator and died of a horrid death. He tried to pass a semi on a bridge, but fell back in the lane and then rear ended the semi. The truck driver didn't know what was going on but felt a surge, the W8HTP vehicle was stuck in the rear of the semi which pulled him some two miles before another vehicle sped up and advised the driver what was going on. The coroner ruled it a heart attack.
Please read his tribute by W8SU!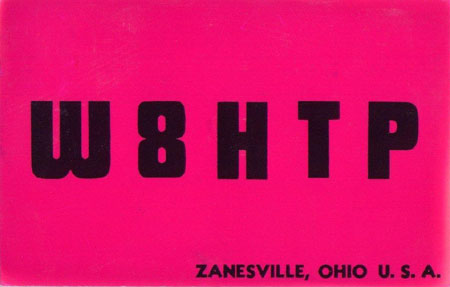 W8HTP 1955 Zanesville, Ohio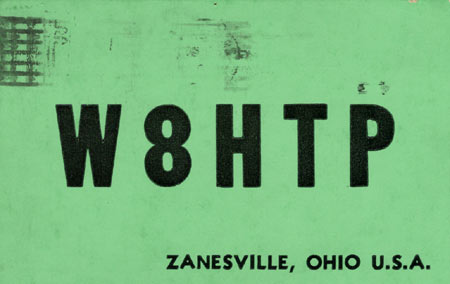 W8HTP 1958 Zanesville, Ohio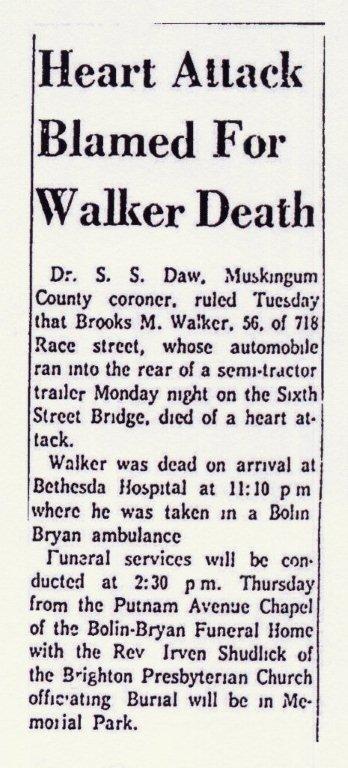 Tribute courtesy of W8SU
Green QSL courtesy of Paul E. Petosky
Red QSL K8CX Collection
---
This site is copyright © by K8CX of Paradox Design Group (PDG).
All Rights Reserved. All art, photos, and html is property of PDG.