Tribute to Creed McKinley Chorpening
8WR, W4TZ, W3WR, W8MJM
September 14, 1897 - October 13, 1993
Creed was very interested in broadcasting at an early age. He was co-founder of WKBN AM Radio in Youngstown, OH in the early 1920's. He was co-founder of the Astatic Corporation and invented the D-104 mic. He was an active ham operator.
Please read his tribute by W8SU!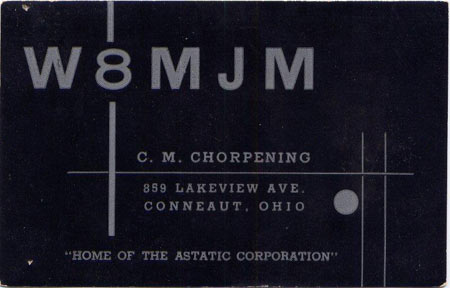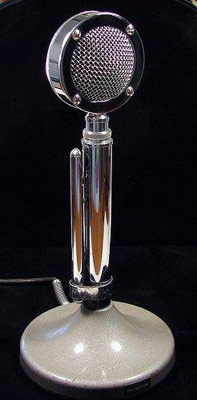 D104
Tribute courtesy of W8SU
QSL K8CX Collection
---
This site is copyright © by K8CX of Paradox Design Group (PDG).
All Rights Reserved. All art, photos, and html is property of PDG.