Tribute to Francis Schwab W8YCP, W8OK
November 26, 1925 - May 30, 2003
Frank was cofounder of the Dayton Hamvention, and founder of Dayton Skywarn. Frank lead the DX world with 376 ARRL DXCC entities.
Read the tribute to W8OK courtesy of W8SU.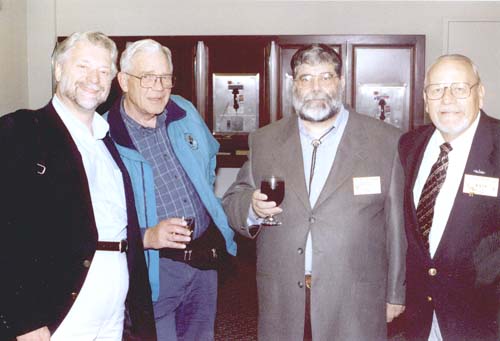 AG5S, K5QIM, N5ACP, W8OK
Dayton Hamvention 2002
Taken at Crowne Plaza Hotel downtown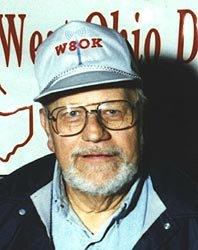 Frank Schwab W8OK
Tribute courtesy of W8SU
Hamvention photo by K8CX
Second photo courtesy of W8SU
---
This site is copyright © by K8CX of Paradox Design Group (PDG).
All Rights Reserved. All art, photos, and html is property of PDG.