Tribute to Lt. Col. Francis Gilliland - W8OQV
1915 - 1989
Francis started out as a SWL. One year later Francis became W8OQV. Francis went on with his career in the U.S. Army. He earned a BA degree from Western Reserve. His burial is at U.S. National Cemetery, Arlington, VA.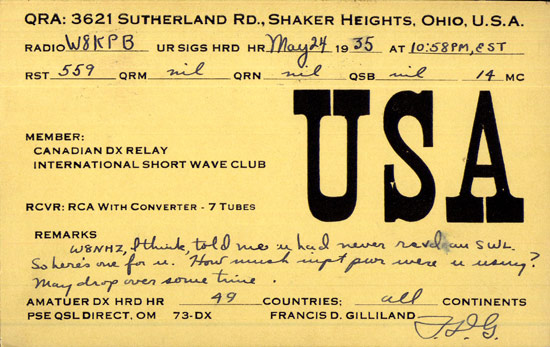 Francis was a SWL in 1935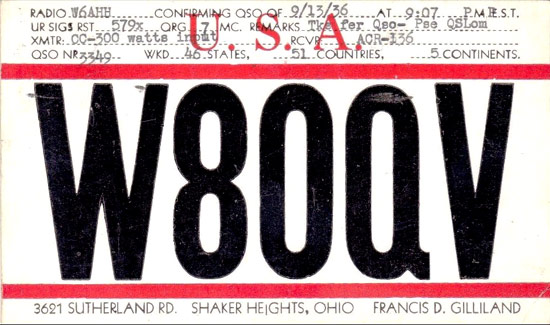 W8OQV 1936 Shaker Heights, Ohio
QSL's courtesy of W8KPB, NG6W
Tribute courtesy of W8SU
---
This site is copyright © by K8CX of Paradox Design Group (PDG).
All Rights Reserved. All art, photos, and html is property of PDG.