Tribute to Lester Willis W8PYY
1915 - 1983
Lester Willis W8PYY from Jackson, Michigan was the owner of LW Electronic Lab in the late 1950's and 1960's. Lester designed and sold a 6 meter transmitter called the LW-51. Please read the tribute to Lester by W8SU.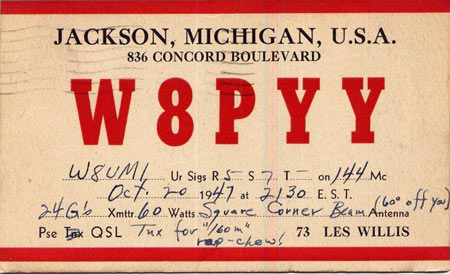 ---
This site is copyright © by K8CX of Paradox Design Group (PDG).
All Rights Reserved. All art, photos, and html is property of PDG.