Tribute to Richard Evan (Dick) Francies - W8SZF
June 20, 1917 - October 13, 2011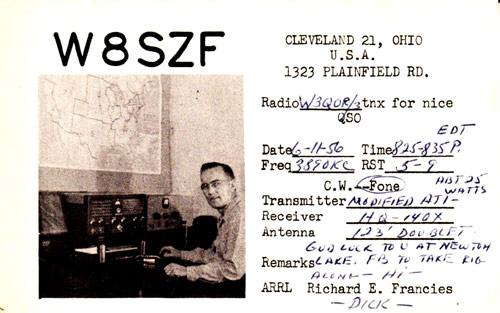 W8SZF 1956 Cleveland, Ohio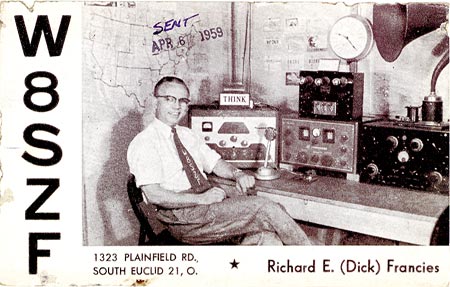 W8SZF 1959 South Euclid, Ohio
Bataan Death March remembered; A Cleveland, Ohio Plain Dealer newspaper article passed along by W8NPH, tells of the return to the Philippines of Bataan Death March survivor Dick Francies W8SZF. The infamous event of World War II was the brutal, atrocity-filled forced evacuation of 37,000 American and Filipino prisoners of war from one of the bloodiest Pacific Theater battlefields in 1942. Francies was then a 25 year old technical sergeant with the signal company and one of the fortunate ones who survived and 9,000 did not.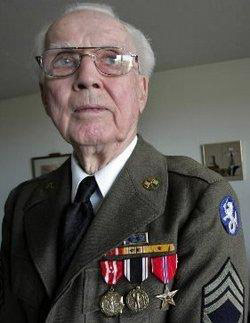 Dick Francies W8SZF 1917-2011 rests at Arlington National Cemetery in Va.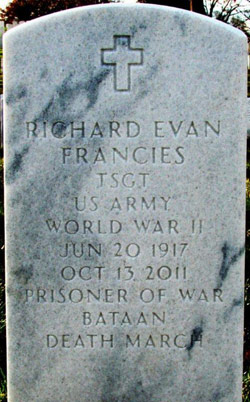 Tribute courtesy of W8SU
Mr. Casey credit for Richard in uniform and Arlington foto
Scripted from Smoke Signals March 2007 Indian Hills Radio Club
1956 QSL courtesy of N2AU, 1959 QSL from the estate of W4EQE.
---
This site is copyright © by K8CX of Paradox Design Group (PDG).
All Rights Reserved. All art, photos, and html is property of PDG.